It might be hard to decide which pictures, art prints or documents you're going to display around your space but what you frame them in should be a no-brainer. Just look at our Benton Silver picture frame! The traditional frame features a blend of silver hues that are sure to add a sophisticated, polished feel to any space. The light and dark tones paired with the intricated details that cover the façade make this piece dynamic so that it will stand out. Carved from natural wood, this picture frame has a delicate, flowery detailing to help it stand out amongst your other decorations. Paired with the various silver tones of the moulding, you have a versatile piece that's ideal for galleries, offices, and homes. At 1 3/4 inches wide, it'll gladly act as the focal point of your room. But it doesn't have to be the main focus. It's designed to coordinate with your other décor to compliment the finished look without overshadowing your decorations or images. Make the right choice and add our Benton Silver Picture Frame to your home or office décor!
How It Works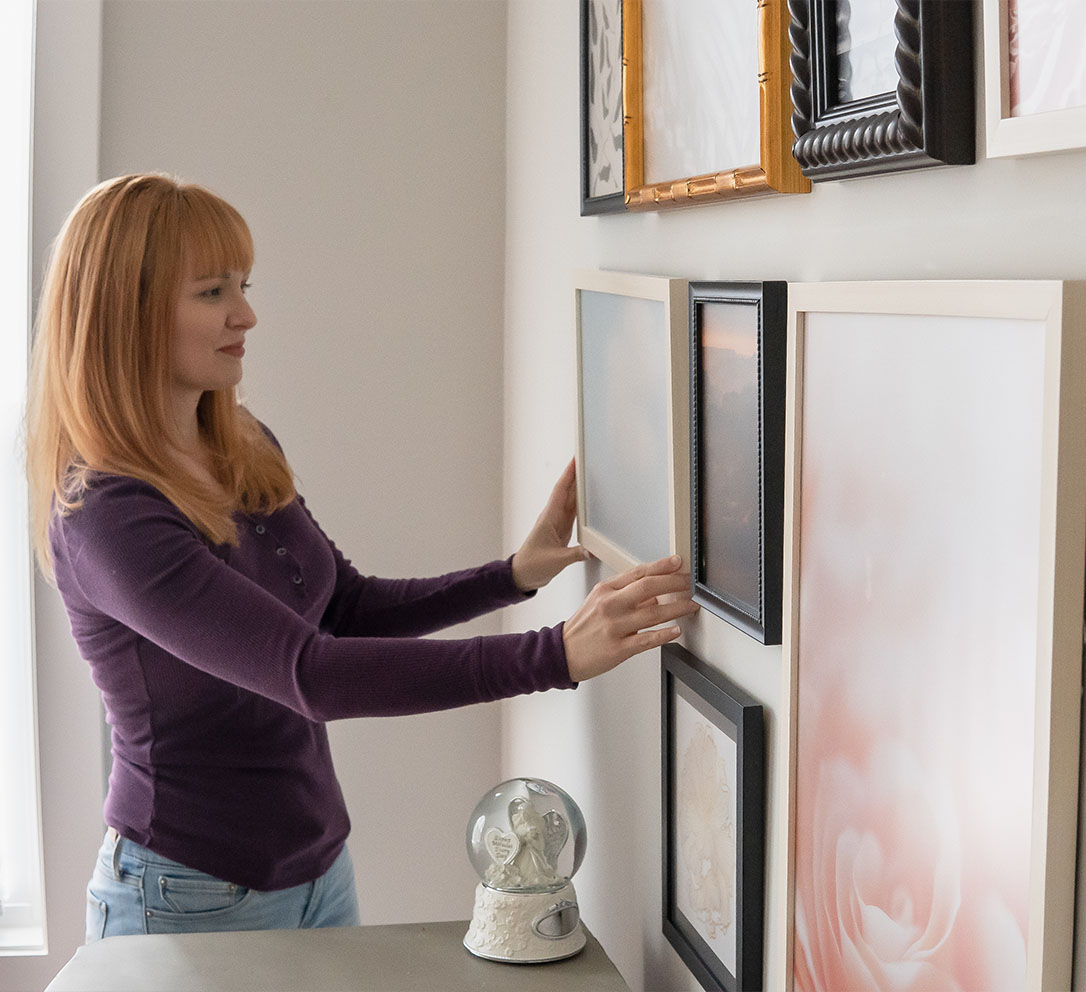 01.

Select the service

Decide if you want to build a custom frame or use our full print & frame service.

02.

Choose your style

Choose from our selection of colors and styles to create your custom frame.

03.

Customize your frame

Customize the size, mat options, glass type and hanging choices to fit your needs.

04.

Preview & order

Preview your frame in real time before finalizing your order and sending it off to our framing experts to create and ship.
#GetCustomFramed
Share your style & tag @custompictureframes on Instagram.