Business services
It's our business to help your business.
Partner with CustomPictureFrames.com for all your customized printing and framing needs for business, government, wholesale and professionals.
Our solutions are designed to meet your precise needs.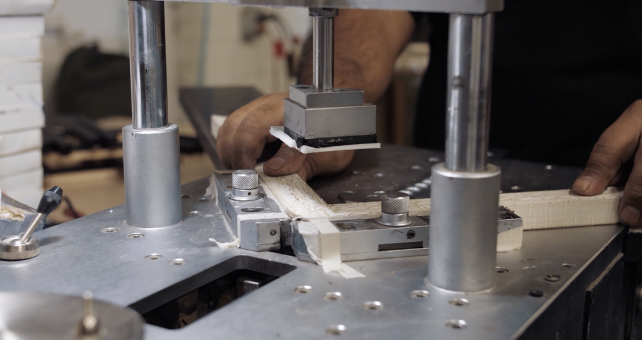 Handcrafted
Custom made to any style, size and color
Choosing what to display is half the battle. Once the hard choices are made, it's time to start thinking about how you display your images and art. Our team of frame experts are here to handcraft the perfect frames for your needs. Available in many different styles, sizes and colors, we'll get to work on creating high-quality frames to fit your every need. Our craftsmanship is unmatched! It's the peace of mind you need for your custom framing journey.
Extensive inventory
Select the perfect frame from our vast range
Browsing our inventory you'll find there's a frame for every style. We've sourced the best of the best when it comes to high-quality mouldings. Our extensive selection of styles, colors and finishes will allow you to find the perfect frame for your project. Coordinate your custom frame with your art or the existing decor in your office or restaurant. Let Custom Picture Frames become your one-stop-shop for all your framing needs!
For any environment
The perfect frames for professional spaces
Setting the scene in your space is as easy as displaying art for all to enjoy. No matter where you're looking to decorate, Custom Picture Frames has the high-quality mouldings to take your office, restaurant, hotel or gallery to the next level. From warm and inviting to high-end and professional, there's a custom frame for every aesthetic. Let your narrative shine through by curating photographs, artwork and documents and customizing the frames to display them!
Elevate your space
Decorate and enhance your interiors
Elevating your space is easy when you partner with Custom Picture Frames. We'll help you decorate in style. With our high-quality mouldings and expert craftsmanship, you can trust that your photographs and artwork will shine. With our unparalleled inventory and team of framing experts, we've got just what you need to take your space to the next level. Start working with one of our specialists on your custom framing needs today.
Quality materials
Crafted with the finest materials, in the USA
Creating a show-stopping display starts with the materials. Our professional-grade materials help us handcraft frames that shine. From our natural wood mouldings and acid-free backing to our UV protecting acrylic and archive-quality paper and inks, we don't compromise on quality to make our custom framing affordable. You can trust not only in our products but also our dedicated team of experts that will guide you through the custom framing process.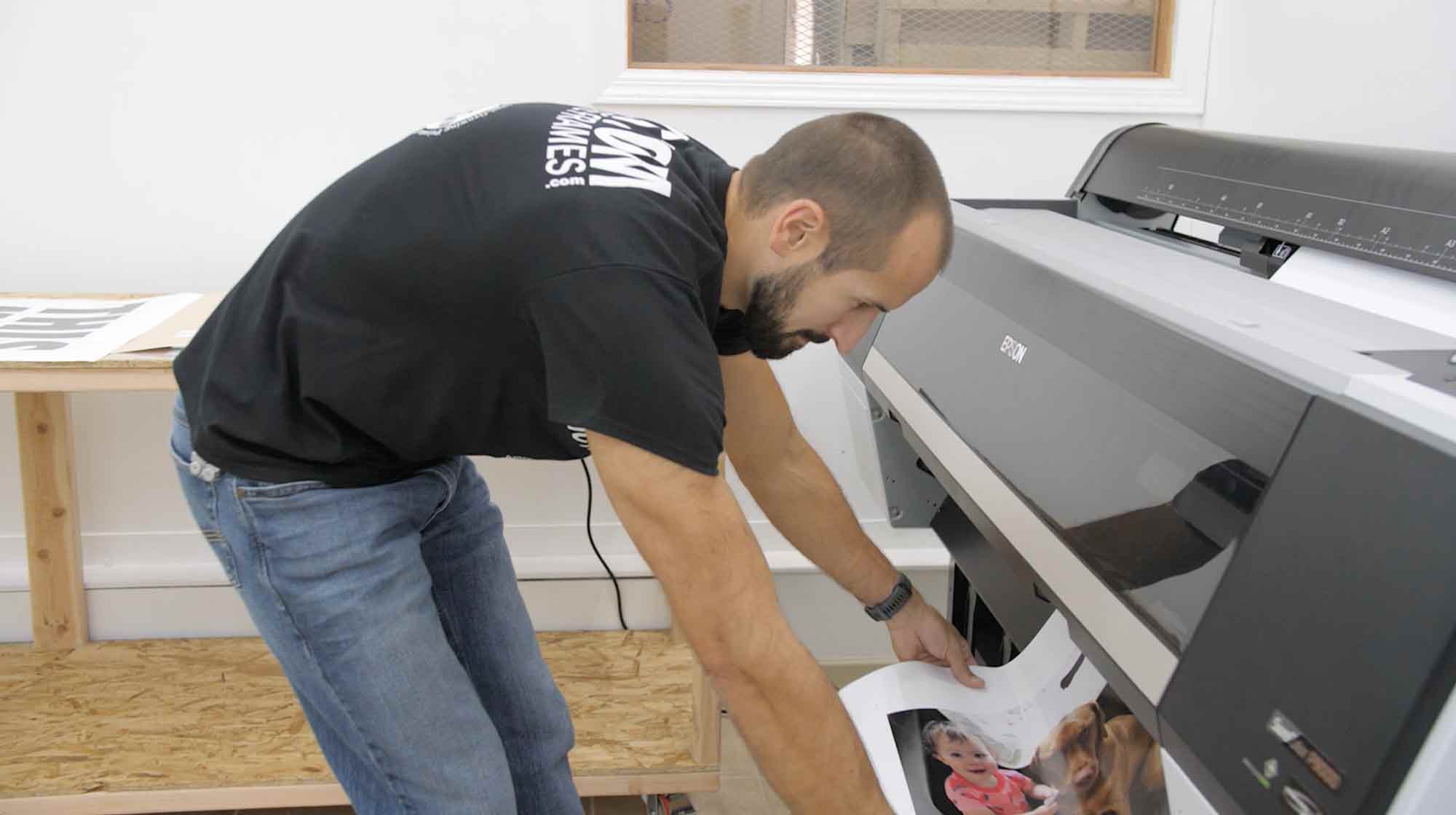 Professional Printing
Archival materials for quality paper & canvas prints
Our frame experts are here to bring your images to life. With our state-of-the-art printers, we can handle all your printing needs. In addition to our real wood mouldings, we only use printing materials that are of the highest quality. We use archival paper, canvas and inks to print. With our large inventory of picture frames and mats, there are countless combinations to enhance your environment. We're equipped to print & frame at a large scale to become your bulk wholesale picture framing and printing partners.
Need frames?
Tells us about yourself and your framing needs. You can also email us directly about our trade services at [email protected].