How To Install Security Hangers
October 13, 2021
There's no space that isn't enhanced with a little framed art. But there are some spaces that need the frames to be extra secured. When displaying framed art in places where it could easily be pulled or knocked off of the wall, like a playroom or when hanging pictures above a couch or bed, it's a good idea to attach it with a security hanger.
Security hangers can be added to any order but it's important to install them correctly for safety reasons.
Follow along with this video to learn how to install security hangers.
Your security hanger kit will come with all the pieces you need to securely fasten your picture frame to the wall.
For the installation, you'll need a drill, a measuring tape, a level, and pliers.
On the back of the frame, place the two metal plates at the sides of the top moulding, measuring 1 1/2 inches from the edge of the frame to the center of each plate. Attach them with the screws. Next, attach a third metal plate to the center of the bottom bar.
Mount the two brackets onto the wall, with the distance between the centers matching the distance between the centers of the two metal plates. Use your level to check the alignment. Then hook the plates onto the brackets.
Gently pressing the bottom edge of your frame against the wall should create a slight impression. Screw your T-screw directly into the middle. Once it's parallel to the slot in which it will sit, rotate it from horizontal to vertical so it slips into place.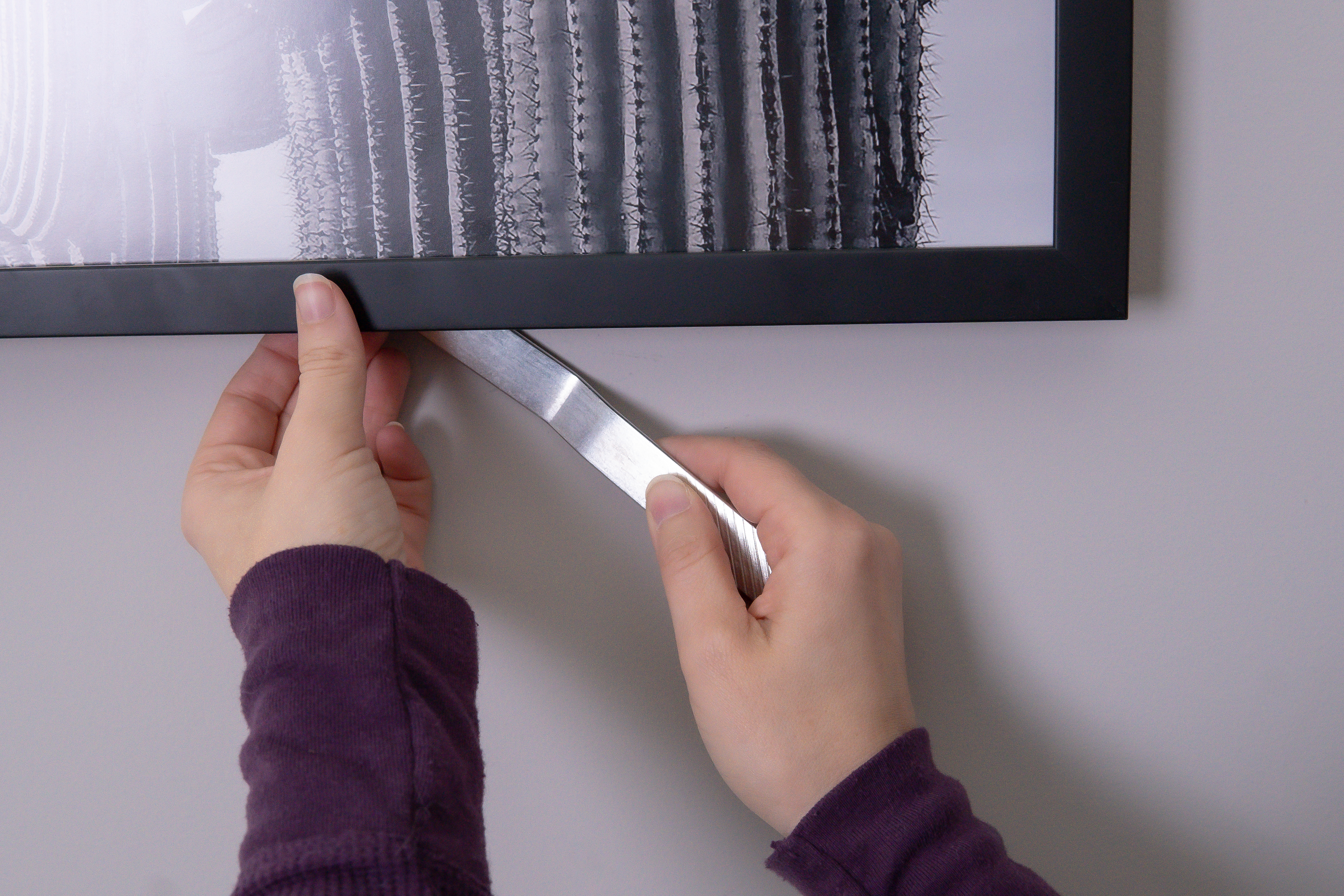 Use your wrench behind the frame to turn the T-screw for secure attachment.
Now your frame is securely fastened to the wall and you can have that peace of mind that your frame will stay put no matter what life throws at it!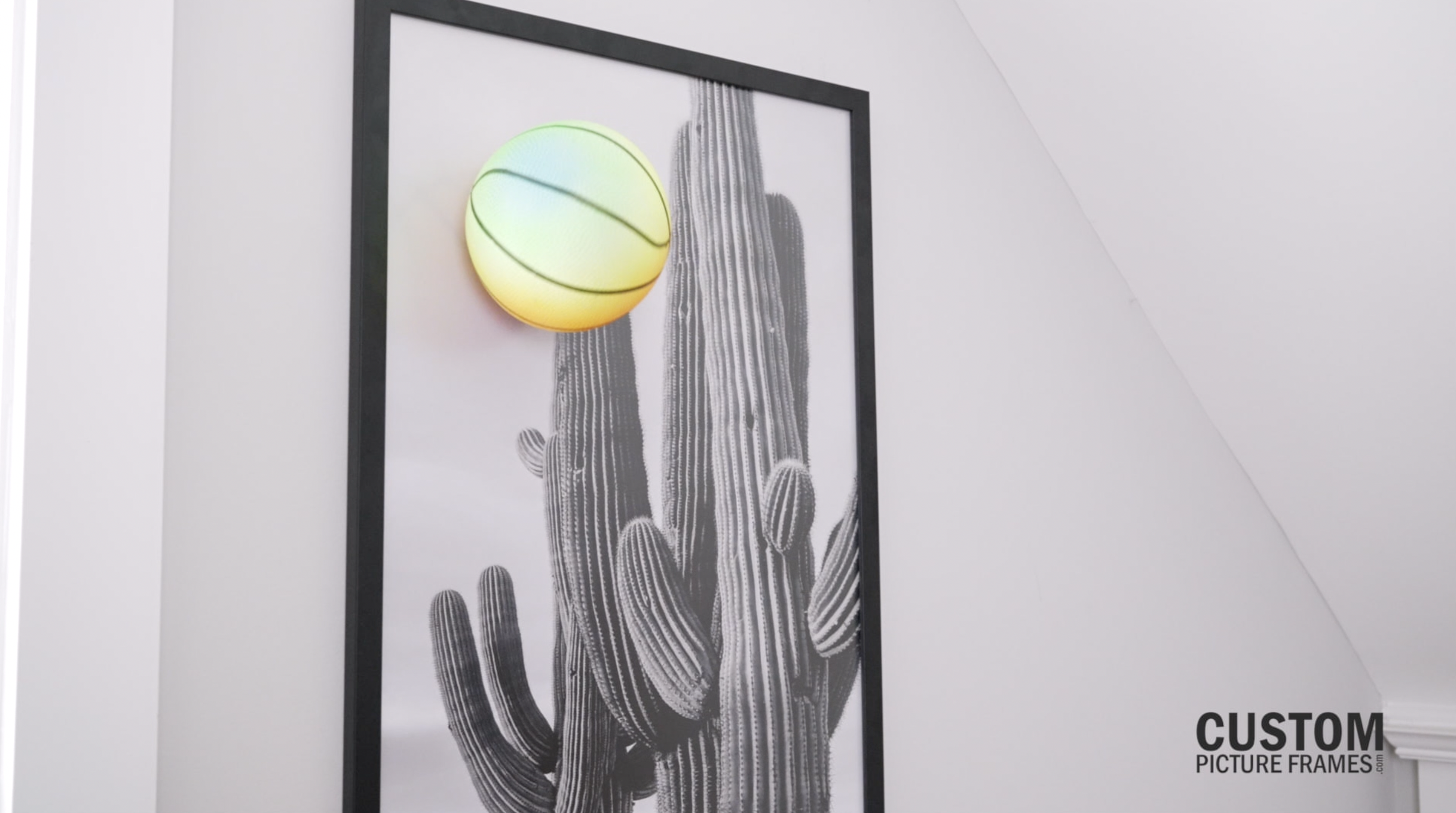 If you have any questions about installing your security hanging kit, contact us! Our frame experts are always here to help. 
---
About The Author
| | |
| --- | --- |
| | Brittany DeMauro is the Creative Director here at CustomPictureFrames.com. With a background in creative writing and a passion for all things DIY, you'll find her in the shop crafting content. She can always find space for a fun gallery wall and loves discovering new artists to display around her home (in custom frames, of course!) When she's not creating content for our brand, she can most likely be found binging shows on Netflix with her two cats. |