Wedding Song Anniversary Gift
September 08, 2021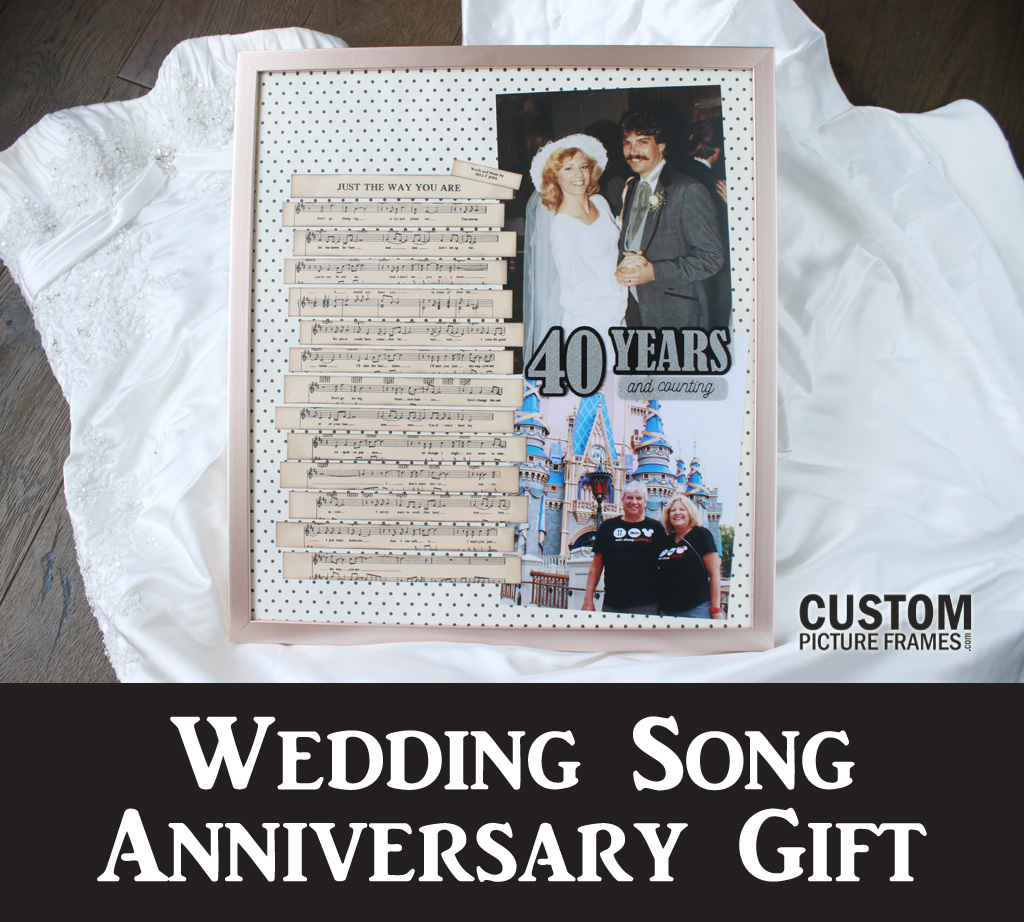 There's something so special and magical about your first dance as a couple as it's a song that may continue to hear throughout your lives together. Make those words part of your home life with an anniversary frame featuring those fateful lyrics framed with a collage from your big day. Our Annie frame is a timeless piece of rose gold that matches most warm tones in the home. Consider filling this metallic molded frame with pieces of your wedding, such as lyrics to your wedding song, a memorable photo, your veil, dried flowers or special keepsake and add a vinyl phrase on top to add more to this mixed media piece of home décor.
Supplies:
Frame: Annie 18x20
Music sheets
Permanent Adhesive Vinyl
Adhesive
Stamp pad
Photos
Large decorative paper, wallpaper, or wrapping paper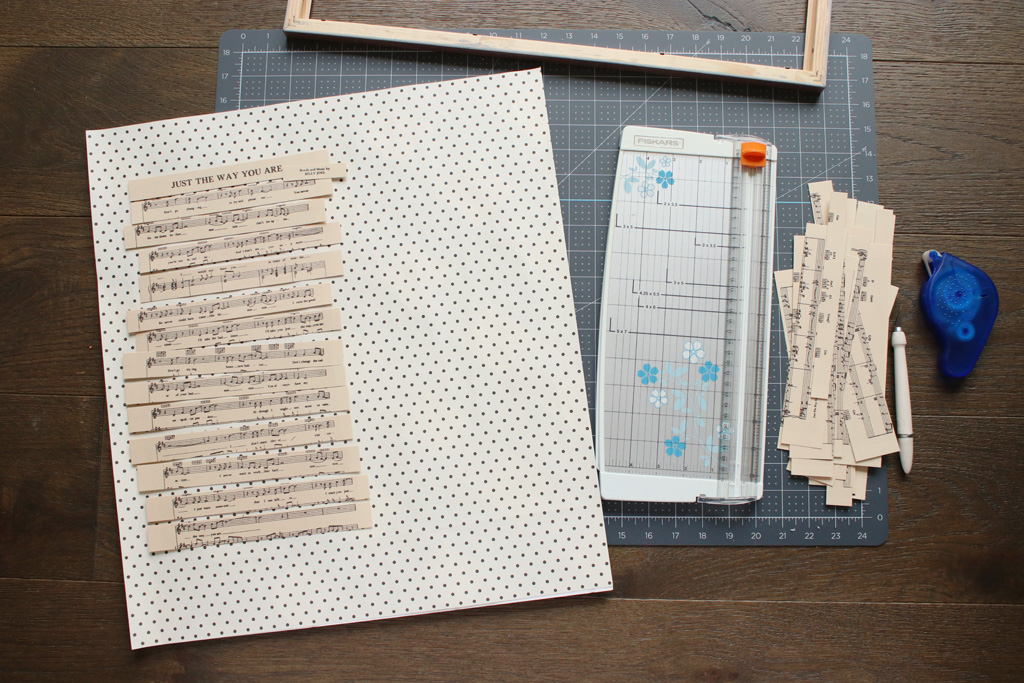 Use a butter knife to pry open the backer board from your frame and remove the backer entirely. Cover with your large decorative paper, wallpaper or wrapping paper to create a fun design for your piece.
Next, try to plan your arrangement. You might choose to try and fit the full music sheet of lyrics in your frame or just some key lines that state your feelings. If the sheets are too long, consider cutting it up and packing it a little tighter in your collage.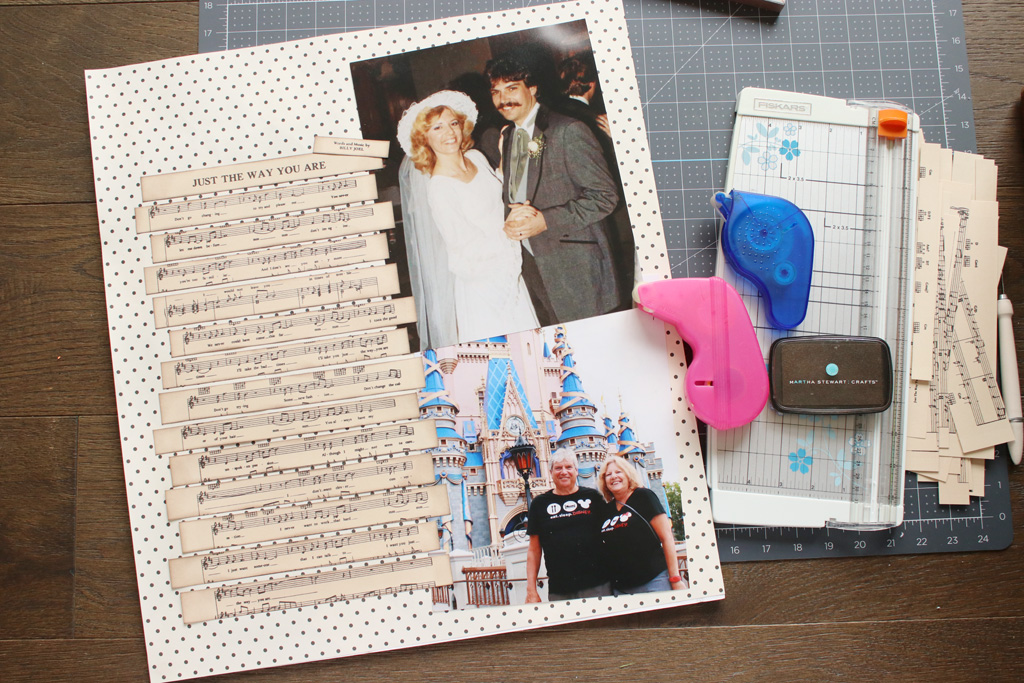 To create an aged effect we inked the edges of the music sheet strips with a brown stamp pad.
Adhere your photos in place and add the aged music sheet strips on top. For this piece, or any that include photos, invest in archival safe dry adhesives vs. a liquid adhesive. You can typically find these in the scrapbooking aisle at your local craft store.
Peel the front and back covers from your acrylic pieces for the frame and add them back in the frame. Lay your decorated wedding anniversary piece inside and lose the prongs to secure. To add a little dimension and interest, we are adding a permanent vinyl cut out on the OUTSIDE of the frame.
Tip: use transfer tape and a scraper tool to apply the vinyl to the front of your frame. This way, our silver glitter design stands out and can be seen by all viewers in your home.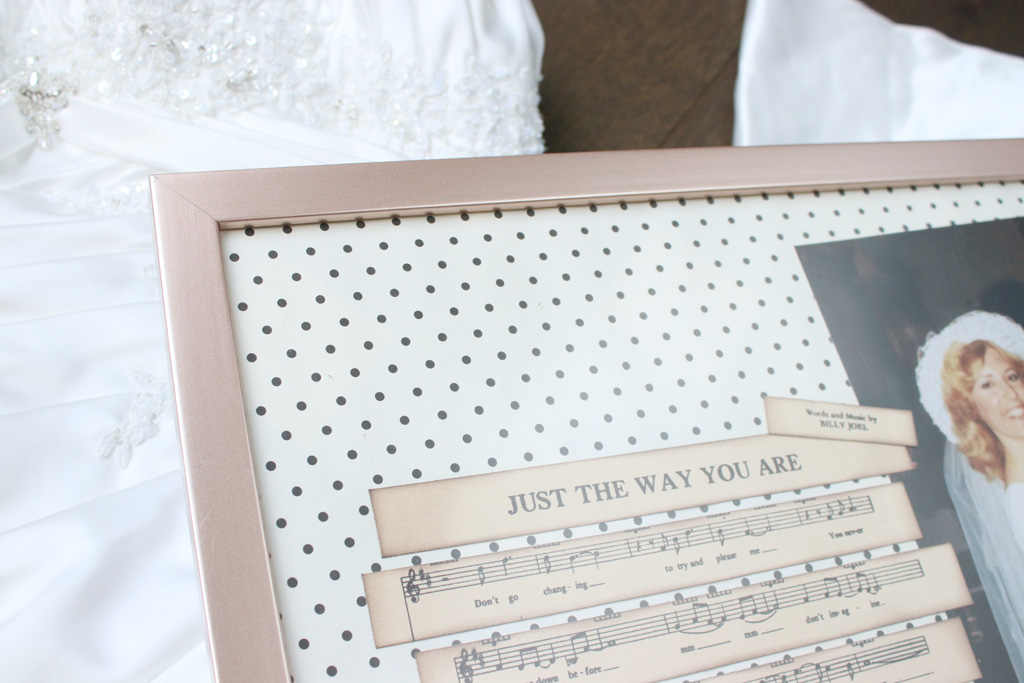 Display this rose gold frame wedding anniversary gift in your bedroom or a main area in your home. Admire the changes in life, but also the differences in both photos out on display.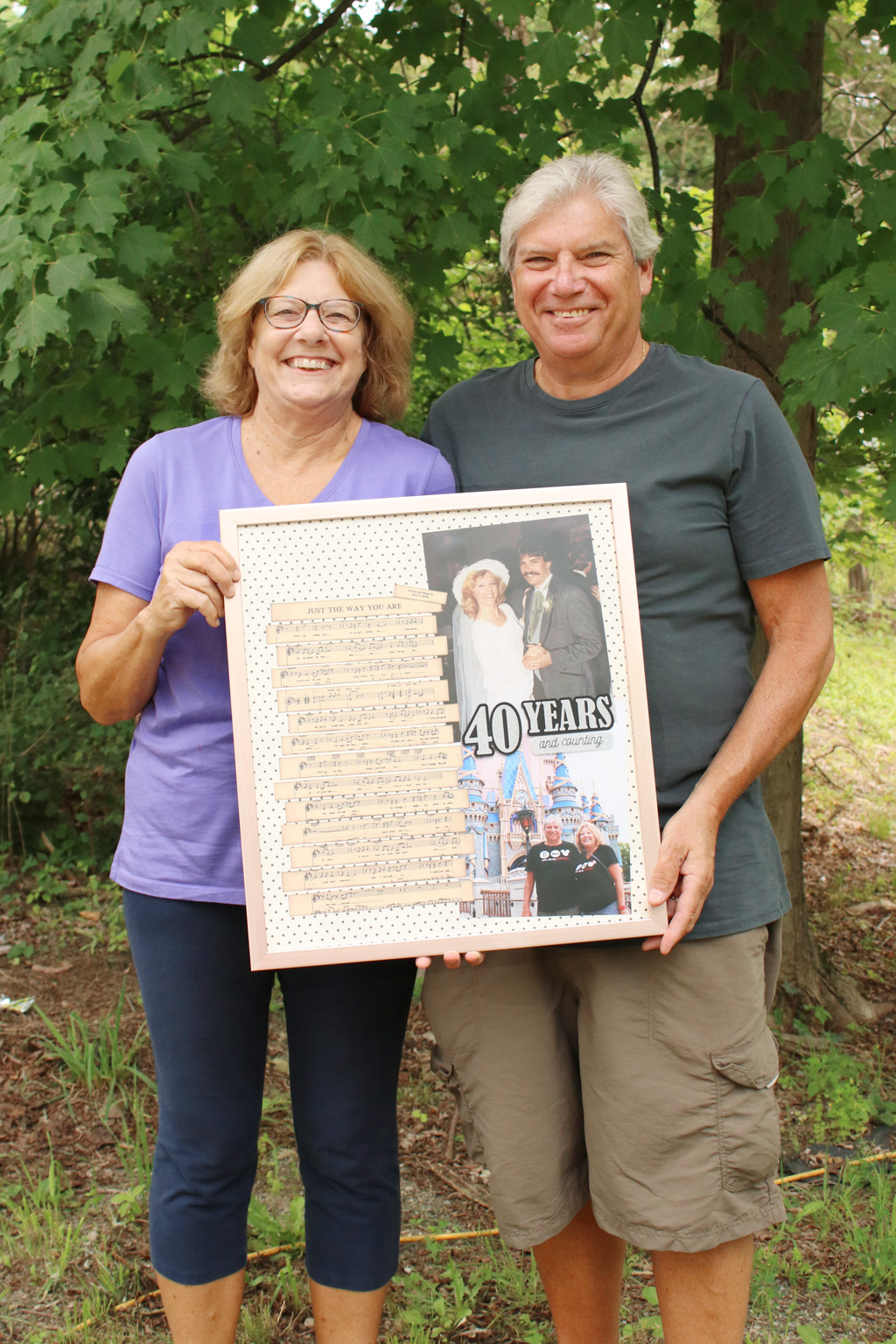 ---
About The Author
| | |
| --- | --- |
| | Tara Nehil is author of SpotOfTeaDesigns.com, a lifestyle blog sharing home décor, crafts, party inspiration and parenting lessons learned the hard way. Her graphic design background is evident in the home she lives in and styles with her husband of 8 years and 2 young daughters. Follow her creative journey for photo tutorials, printables, budget-friendly decorating tips and ways to celebrate occasions big and small. |