Recipe Card Shadow Box
September 07, 2022
No one makes a cheesecake quite like dear old Mema! If you're lucky enough to get that recipe from her, especially one handwritten in her special cursive style, you may want to commemorate it in a shadow box in your kitchen space. Our Gilbert shadow box, like all our shadow box frames, includes a UV-resistant acrylic which will protect this irreplaceable piece of family history.
Supplies:
Gilbert Shadow Box with Cocoa Suede backer
Patterned Paper
Recipe cards
Baking accessories: measuring spoons, cookie cutters
Hot Glue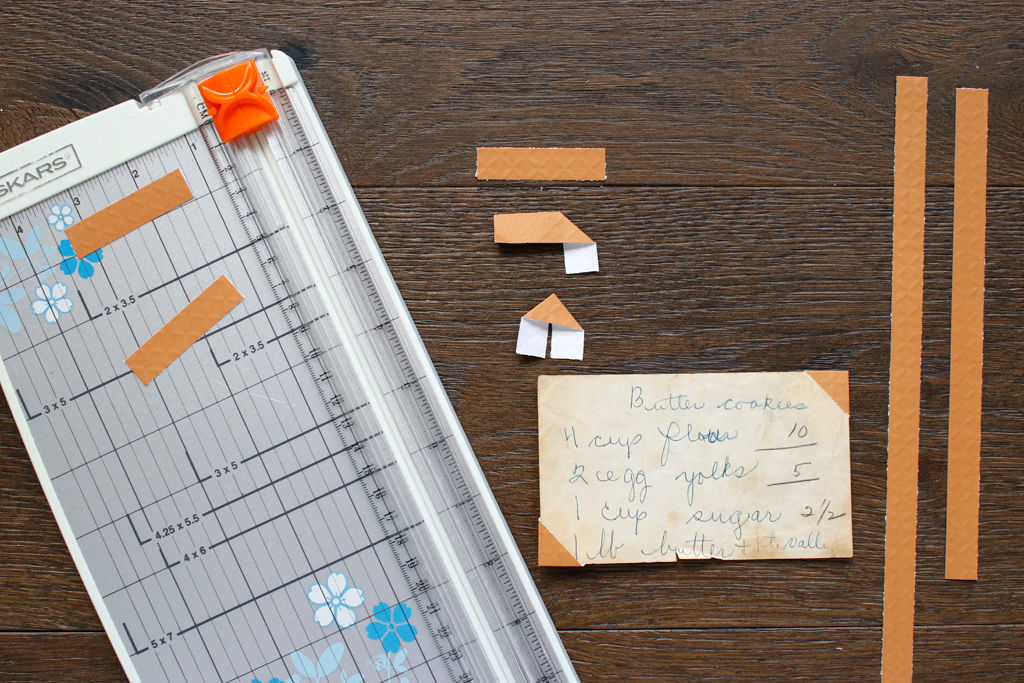 While you might be up for framing this piece of family history now, you might want access to these recipe cards in the future. Create your own photo corners by using acid-free patterned paper. Cut strips into ½-inch x 2-inch pieces. Fold the two ends underneath to form a triangle shape, as shown. Slip these pieces on the corner of each recipe card.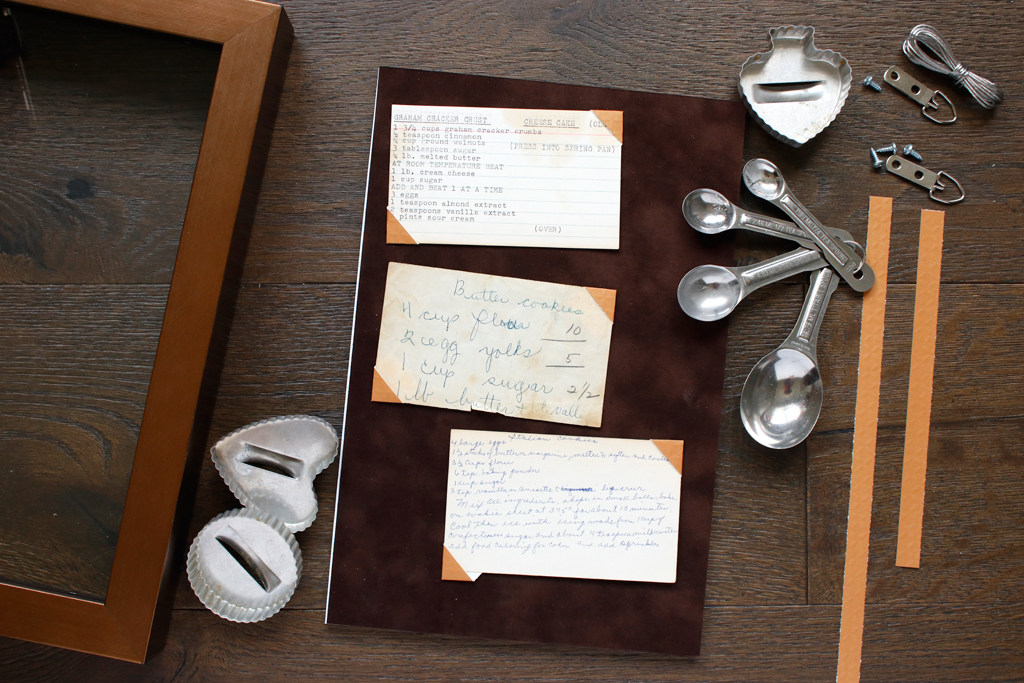 To mount the cards in the shadow box apply adhesive on the back of the photo corners only and add to your shadow box backer. Arrange to allow for room for other accessories to add some character and tell a story. The great part about a shadow box is the depth that allows you to add three-dimensional elements to it!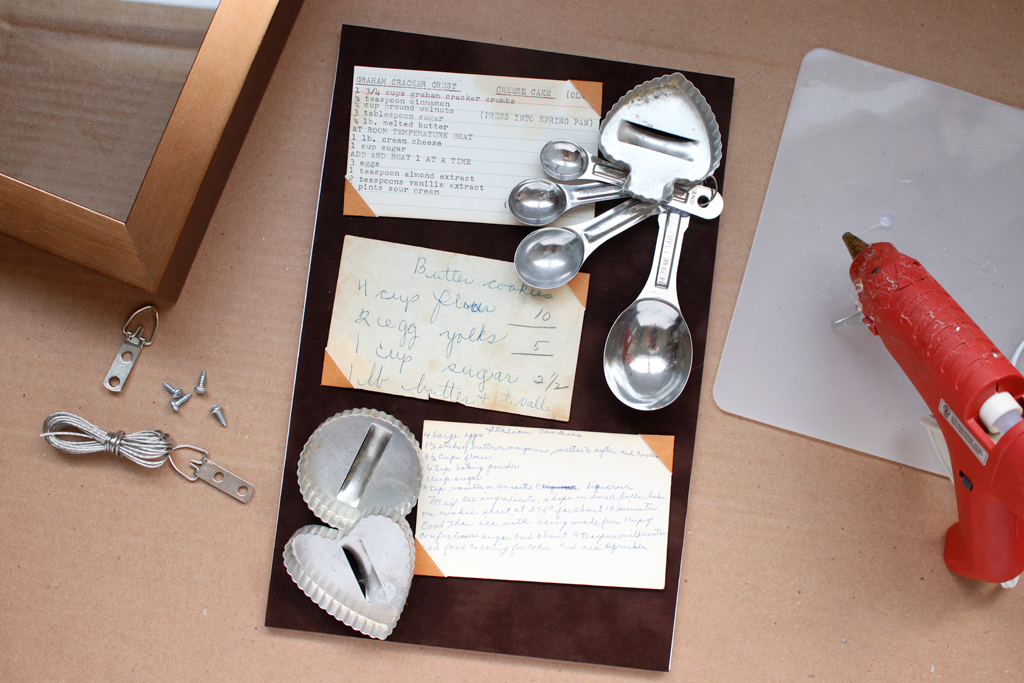 Adhere accessories, such as vintage cookie cutters or measuring spoons to the frame using hot glue. Bonus if they're actually from the recipe writer themselves!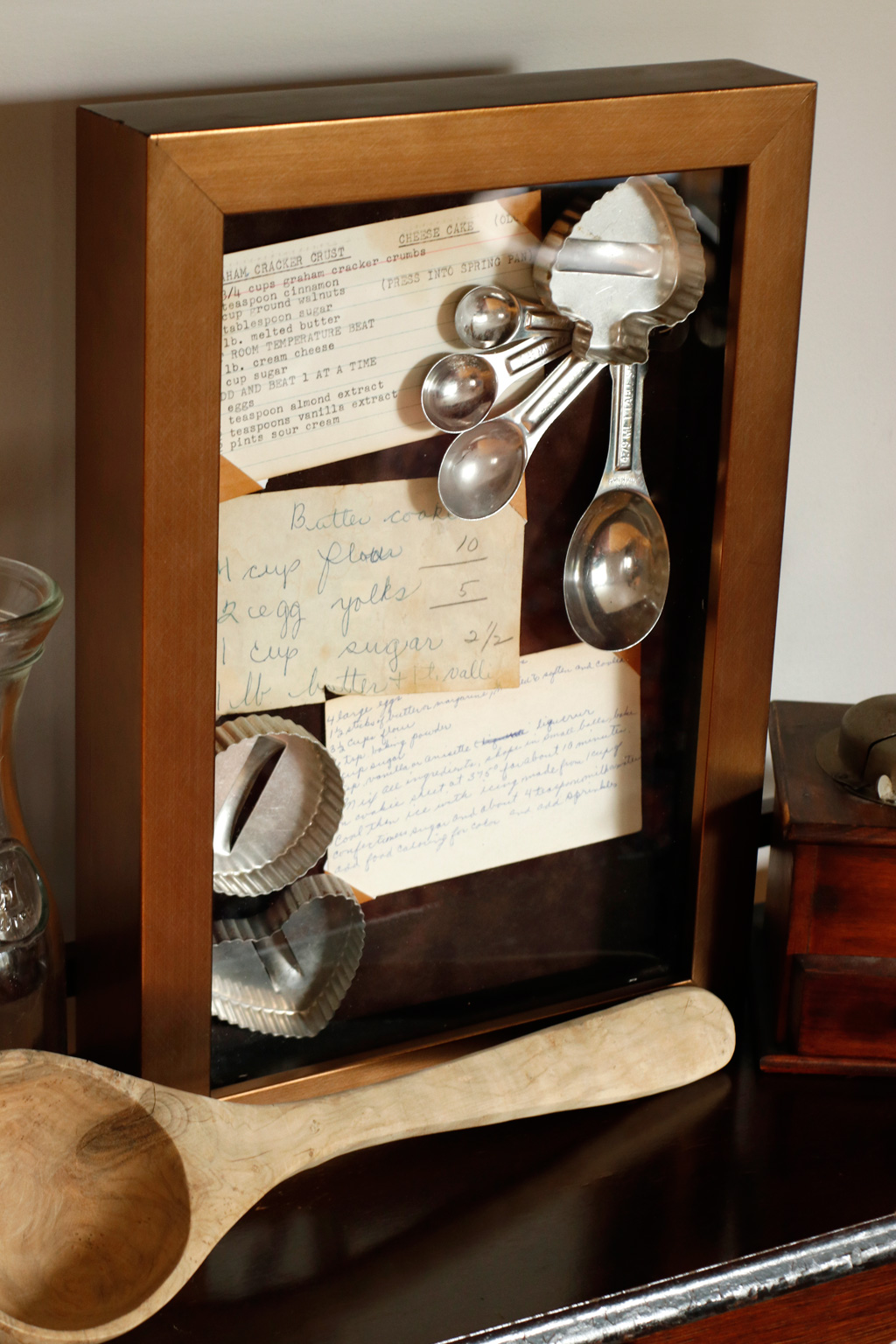 Mount in the frame with the UV acrylic held in front which will stop it from fading or being discolored.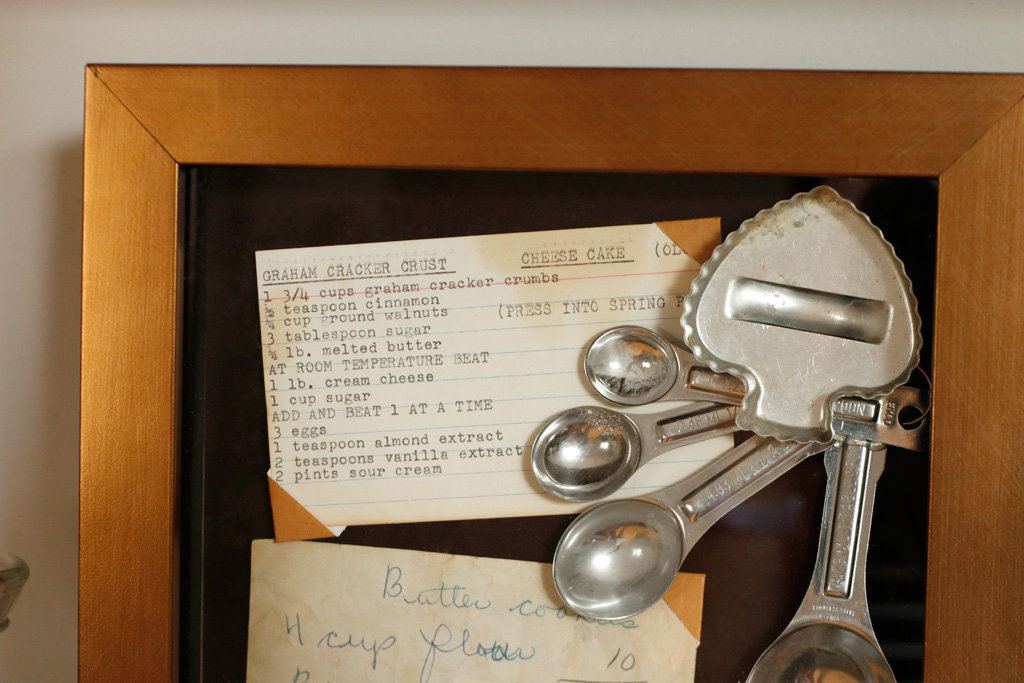 Display this shadow box in the place where recipes are made and add it to your kitchen display for an easy read when making that famous Mema cheesecake!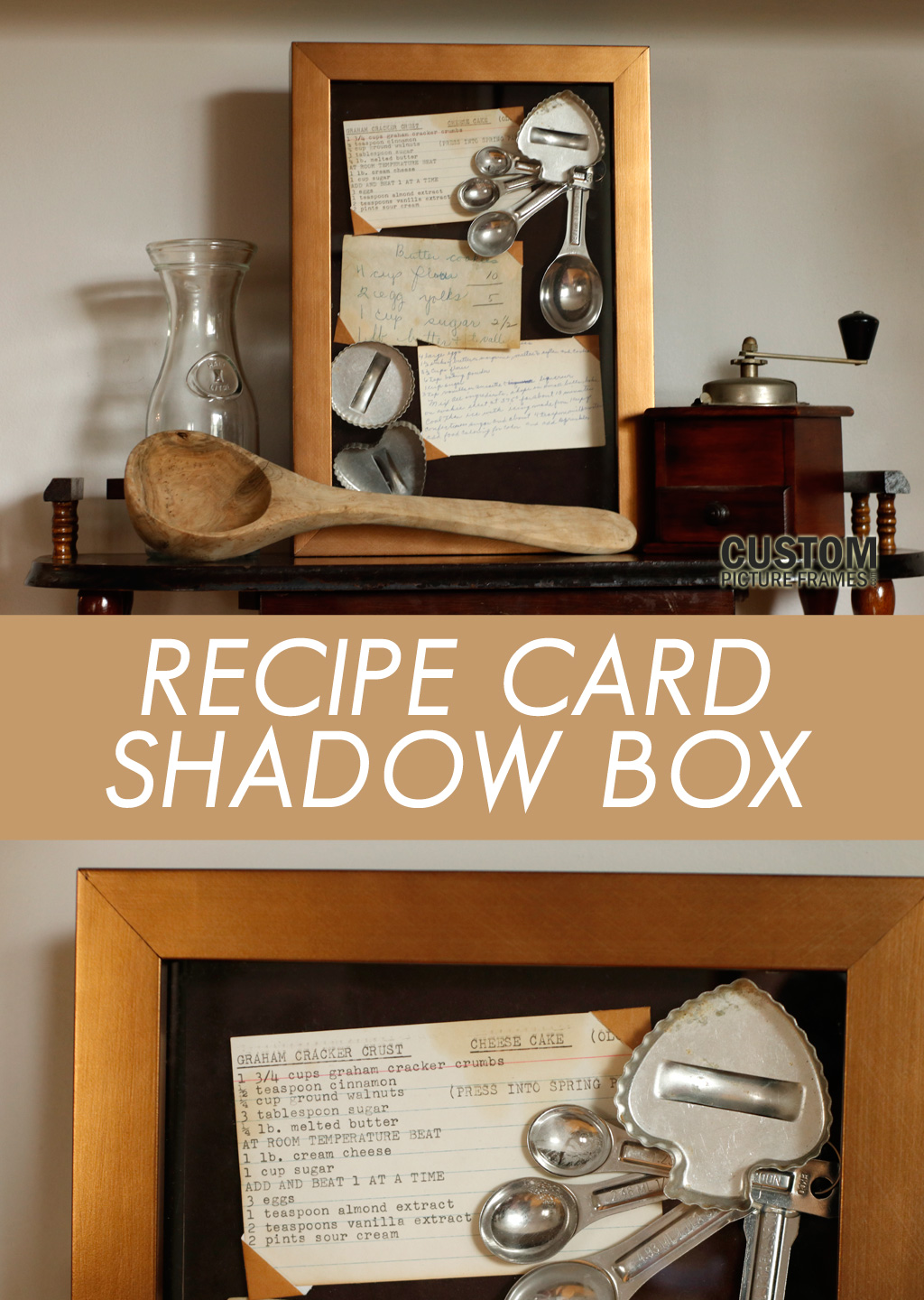 ---
About The Author
| | |
| --- | --- |
| | Tara Nehil is author of SpotOfTeaDesigns.com, a lifestyle blog sharing home décor, crafts, party inspiration and parenting lessons learned the hard way. Her graphic design background is evident in the home she lives in and styles with her husband and 2 young daughters. Follow her creative journey for photo tutorials, printables, budget-friendly decorating tips and ways to celebrate occasions big and small. |