DIY Textured Canvas Wall Art
June 02, 2021
Just as in life, not everything has to be smooth and relaxed. Add some variety and texture in your life and your home when creating textured canvas abstract art using supplies from your local home improvement store. Yes, you heard us right, joint compound, originally designed to repair plaster and drywall can be used on a basic canvas to fill the blank walls in your space. Check out our tutorial for tips to finish it off with a dry brush technique and how to fit these abstract pieces in a Lennon Shadowbox using the canvas clips provided.
Supplies:
10" x 10" canvas
Joint Compound
Putty Knives
Acrylic Paint
Paintbrush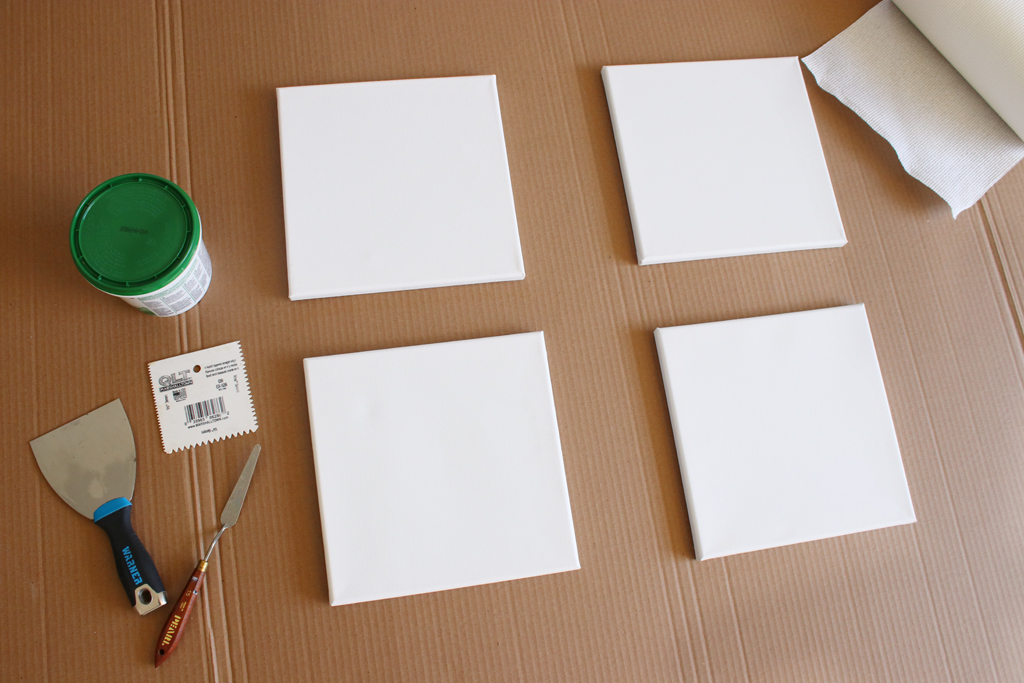 Start by protecting your surface with large scraps of cardboard. Note: There can be a long dry time for the first step of this project so you might want to work on it in an out-of-the-way place, like the garage.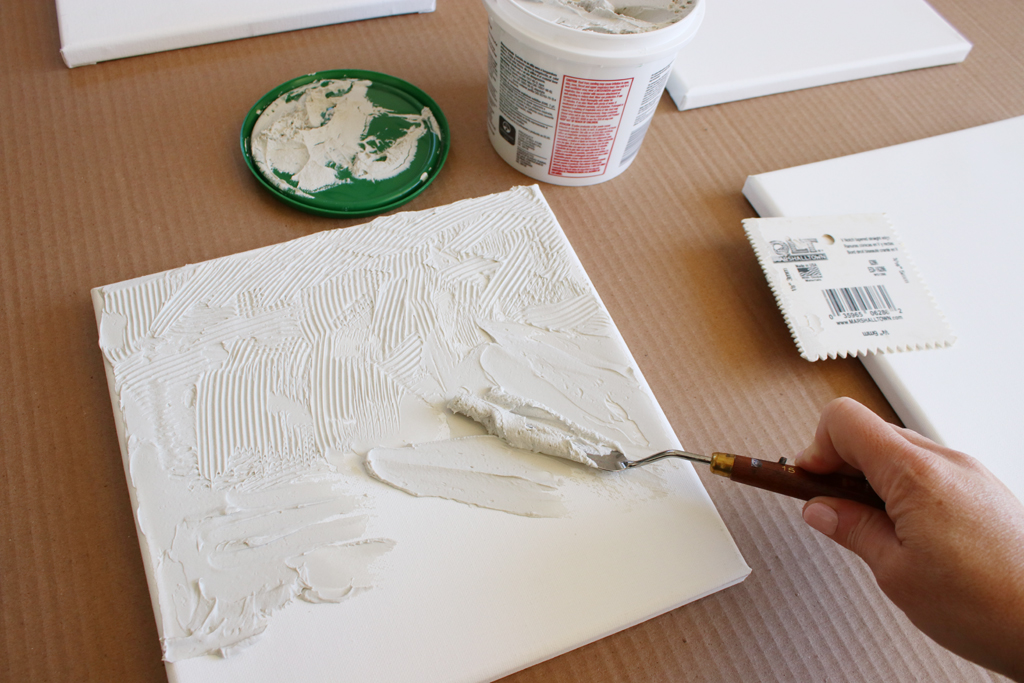 Joint compound is easy to work with as it can be really smooth if you pay attention to your smoothing technique, but it can also hold the textured pattern you apply to it. Use a putty knife to apply some joint compound onto the canvas.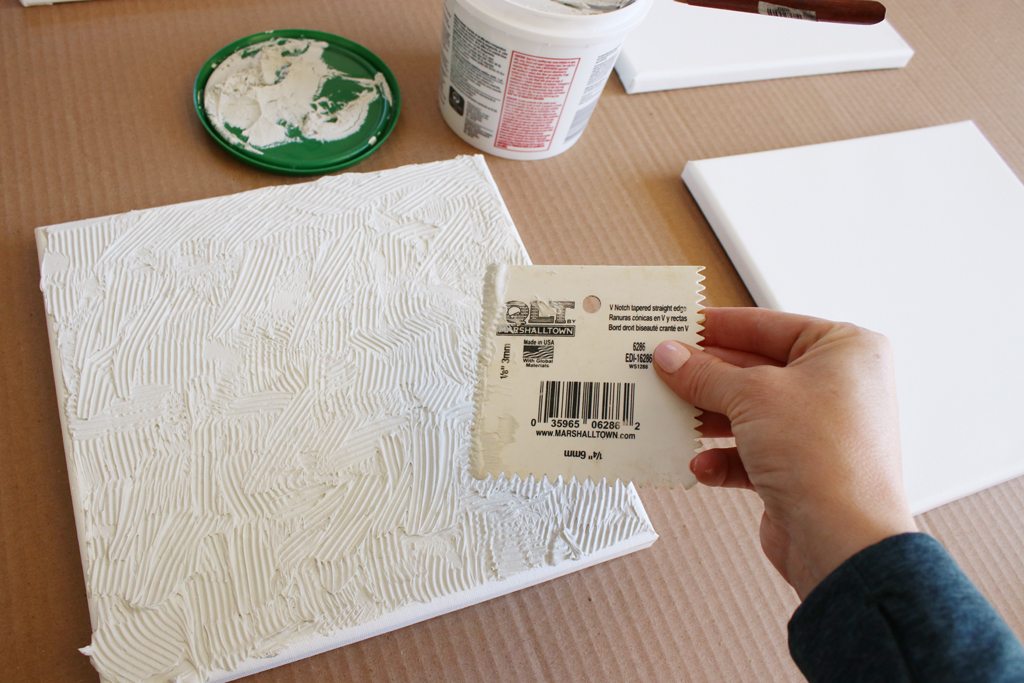 Consider holding the knife at different positions to create different patterns. Pull down. Push left or right. Lift the material to make peaks. Drag to make long marks or use the flattest side to make a subtle pattern.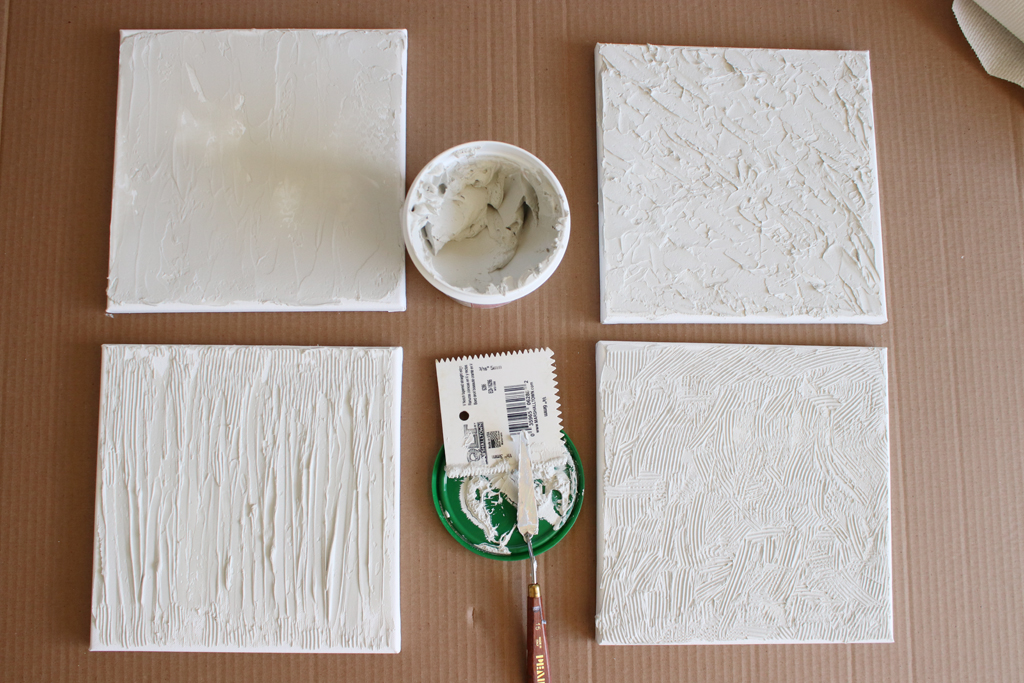 Try different tools that might evoke a pattern just by the way you drag it across your canvas.
You can use one or any of these techniques on different canvases.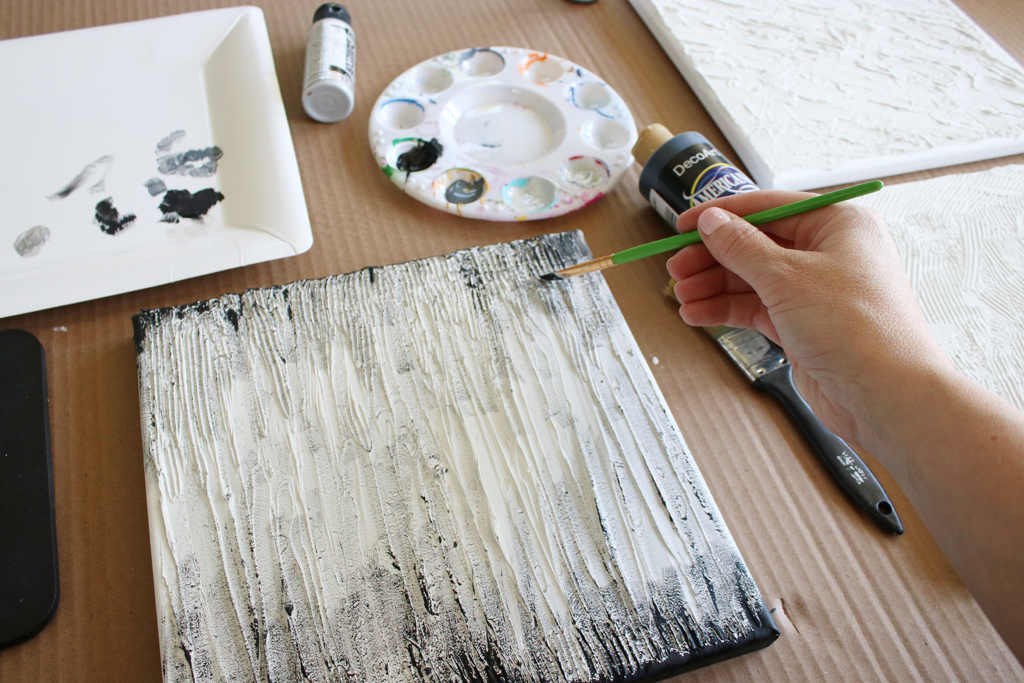 Once fully dry consider adding some color with acrylic paint and a dry brush technique.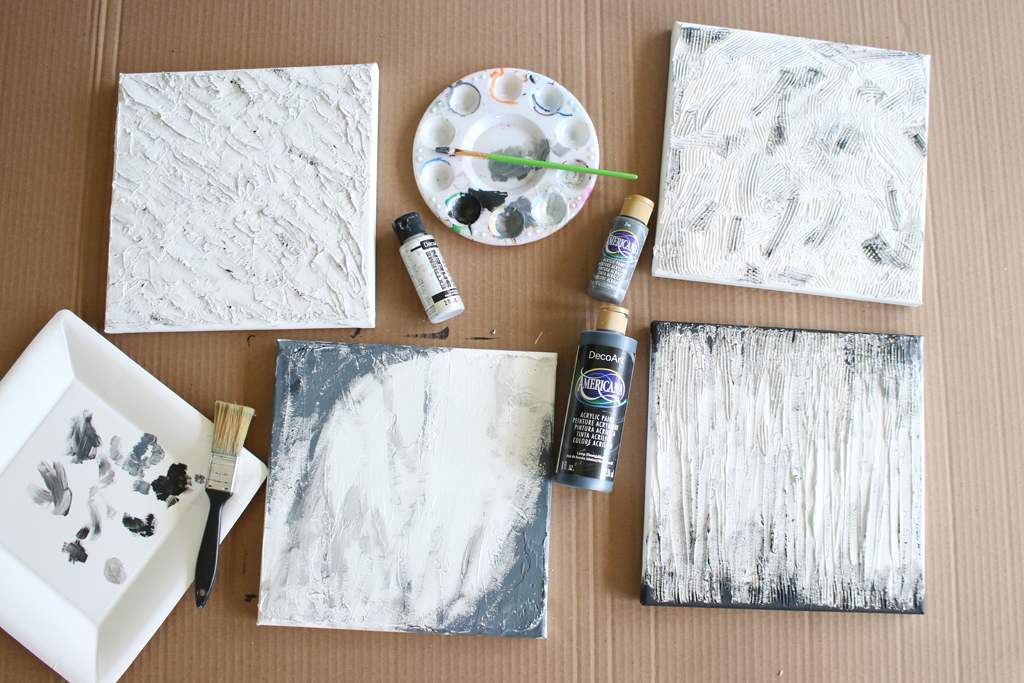 Adding paint to the peeks will have a different look than adding paint to the valleys of your texture surface. Play around and see what type of unique abstract art you can create in this step.
Now that your paint is dry, let's prep to hang! Your canvas frame order will include offset canvas clips that secure the canvas safe within your frame. The number of clips sent is determined by your canvas size.
Follow our tutorial and learn how to add the offset clips to the back of your canvas first, then onto the frame itself.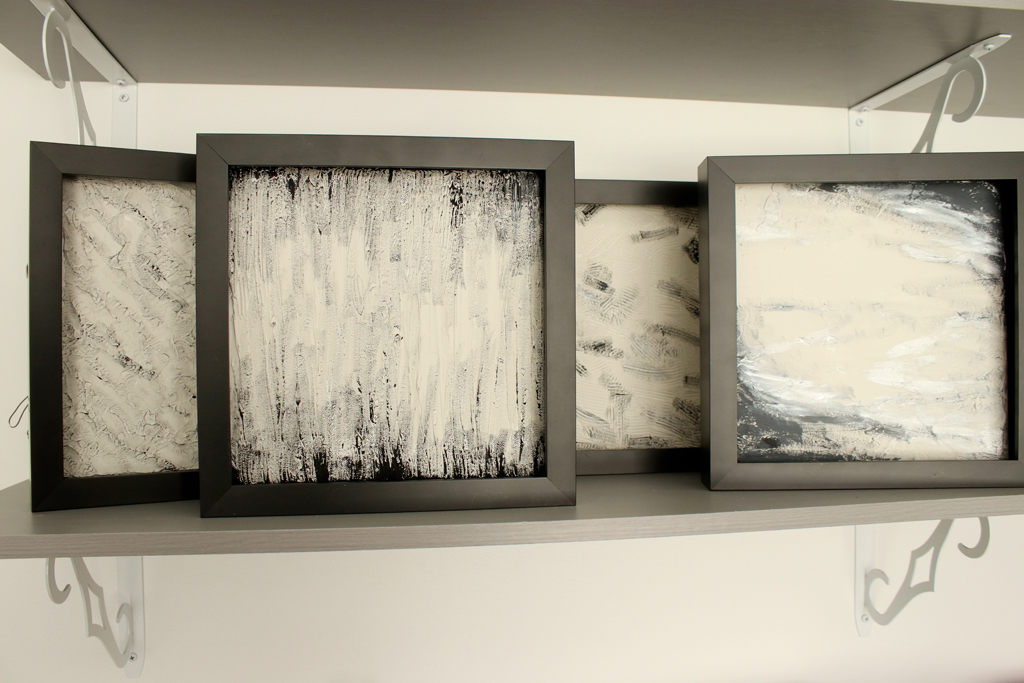 Repeat for all canvases and frames.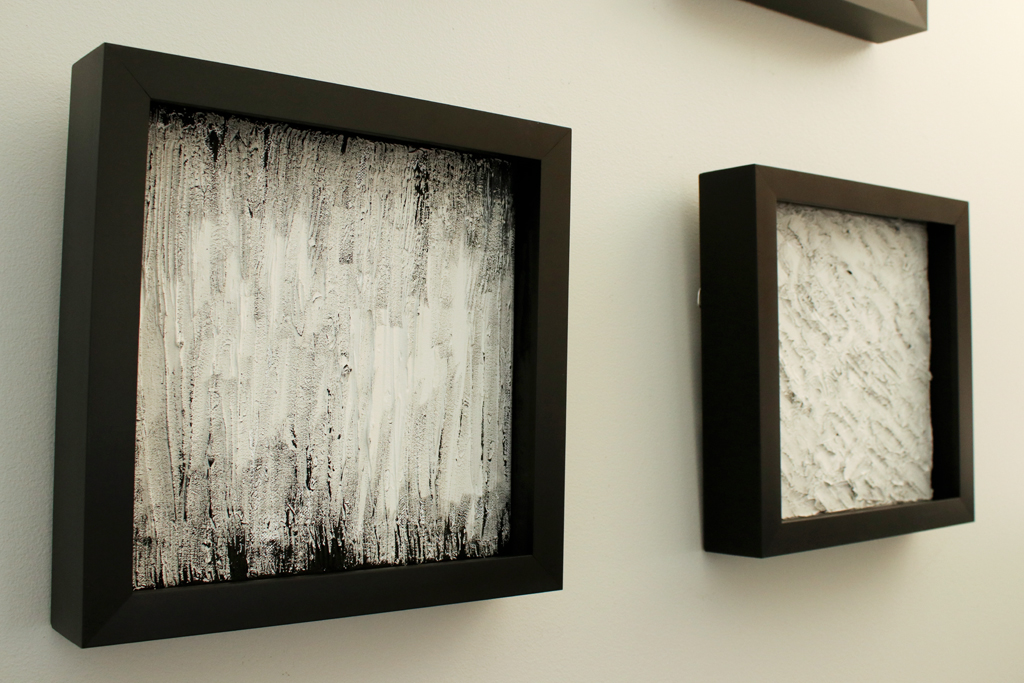 Add our D-ring hanging materials using our step-by-step tutorial.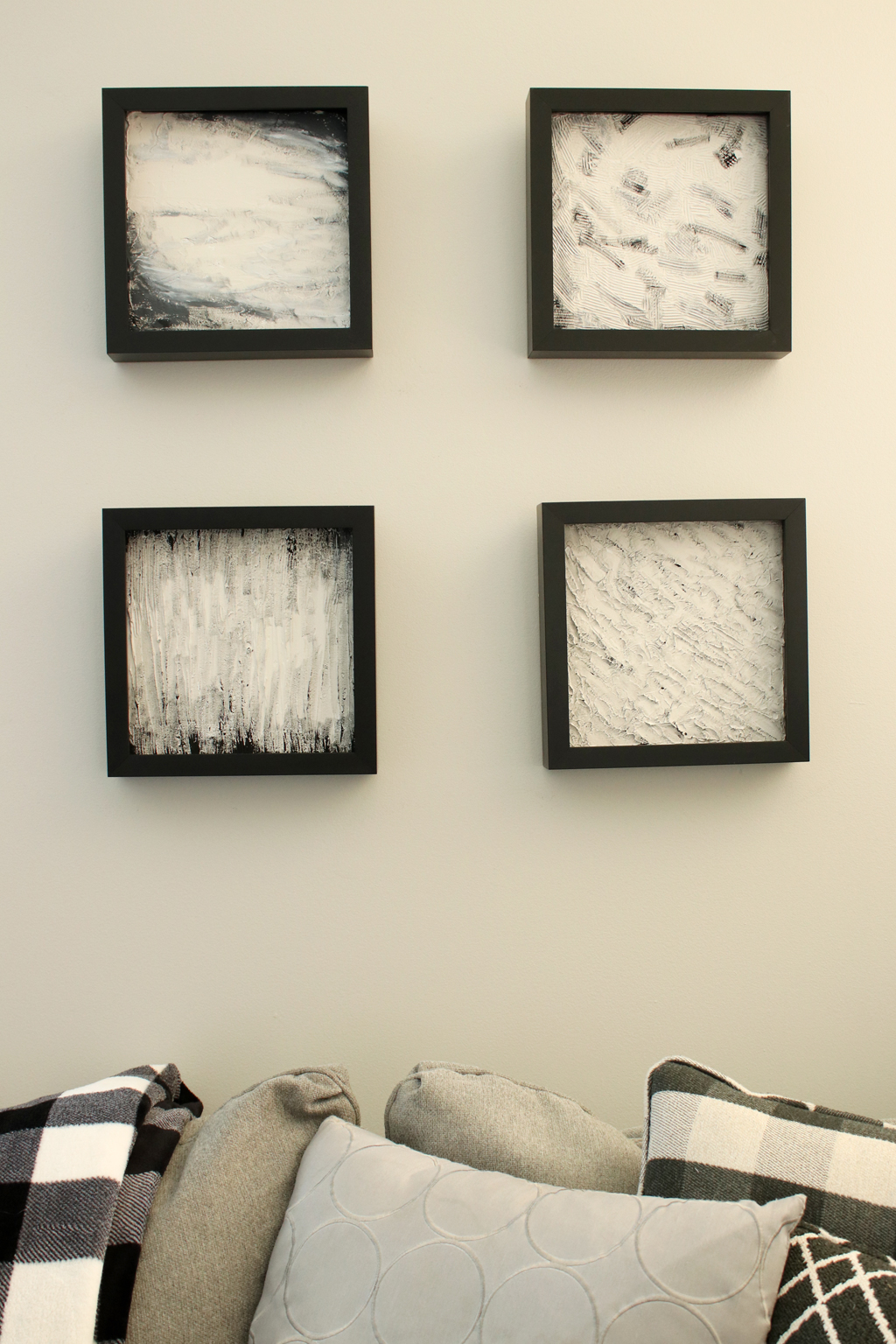 Add your canvas frames to your wall and admire the texture and interest you added to your living room, bedroom or office. The 1 ½" depth of the Lennon shadowbox frame allows your texture canvas art to stand out with a sleek, professional finish.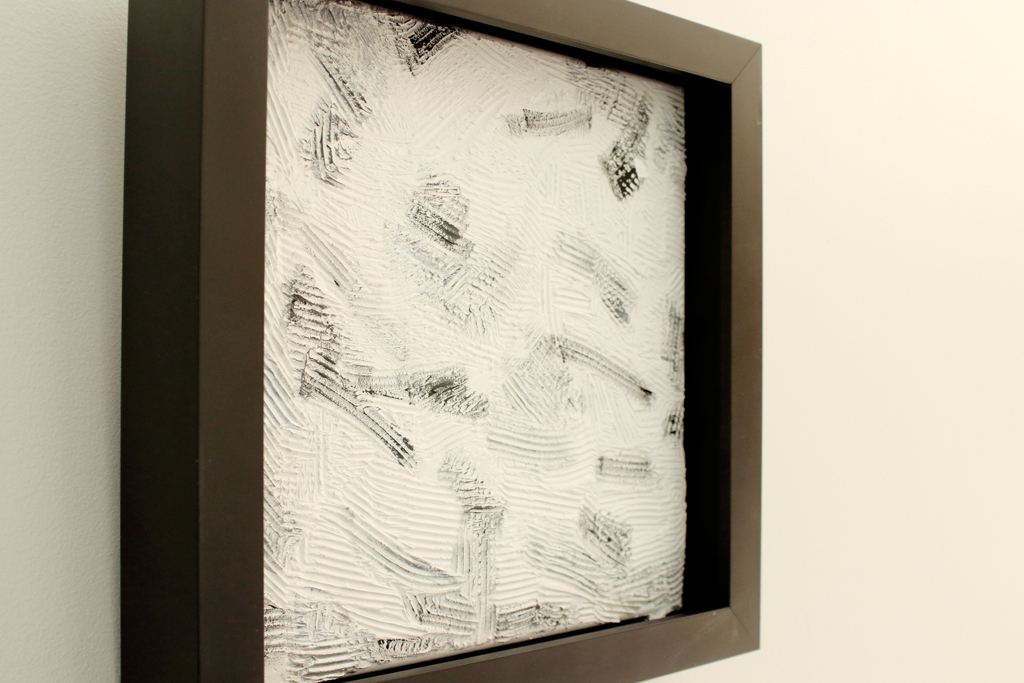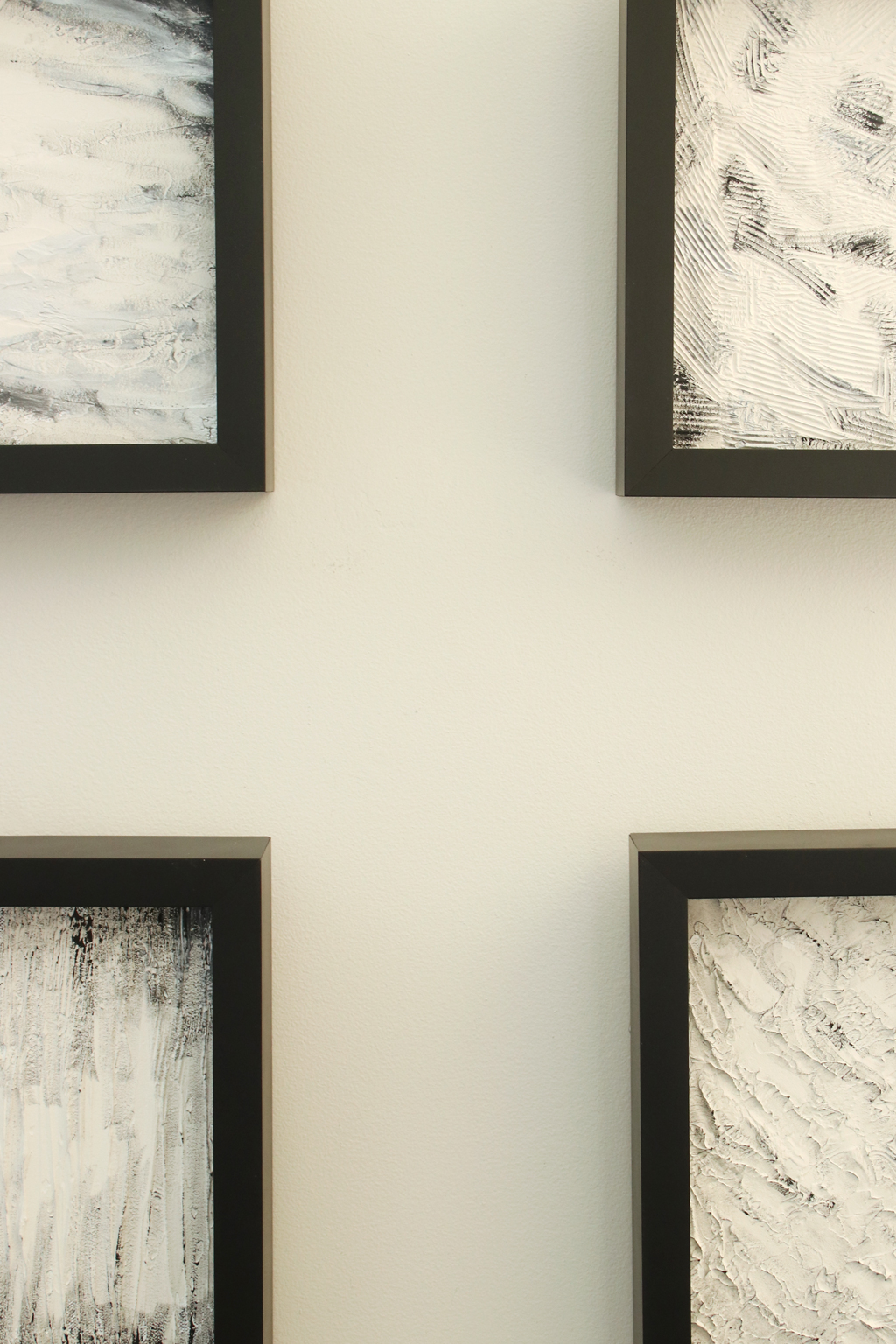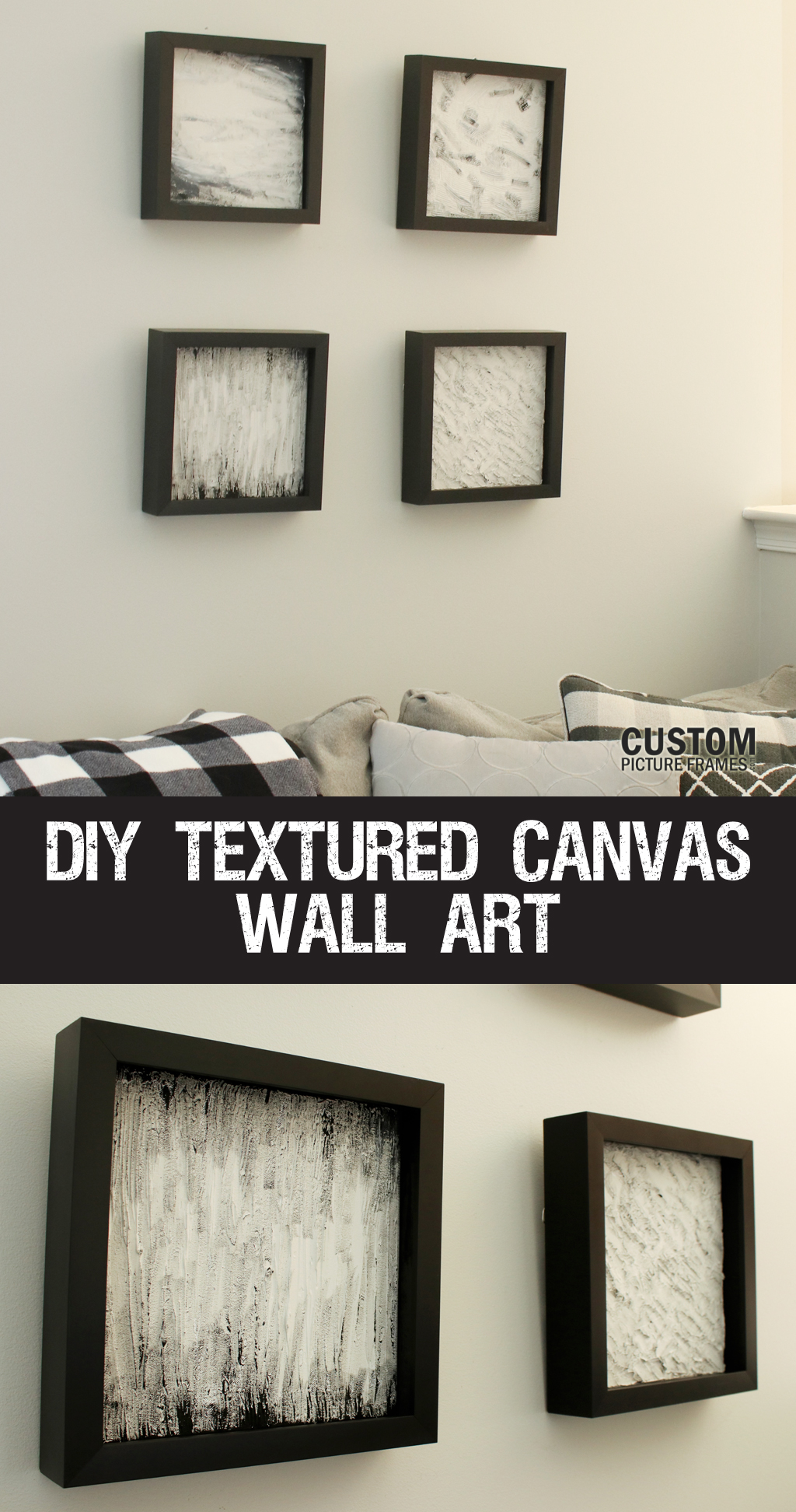 ---
About The Author
| | |
| --- | --- |
| | Tara Nehil is author of SpotOfTeaDesigns.com, a lifestyle blog sharing home décor, crafts, party inspiration and parenting lessons learned the hard way. Her graphic design background is evident in the home she lives in and styles with her husband of 8 years and 2 young daughters. Follow her creative journey for photo tutorials, printables, budget-friendly decorating tips and ways to celebrate occasions big and small. |