Easy Ways to Refresh Your Living Room
May 05, 2021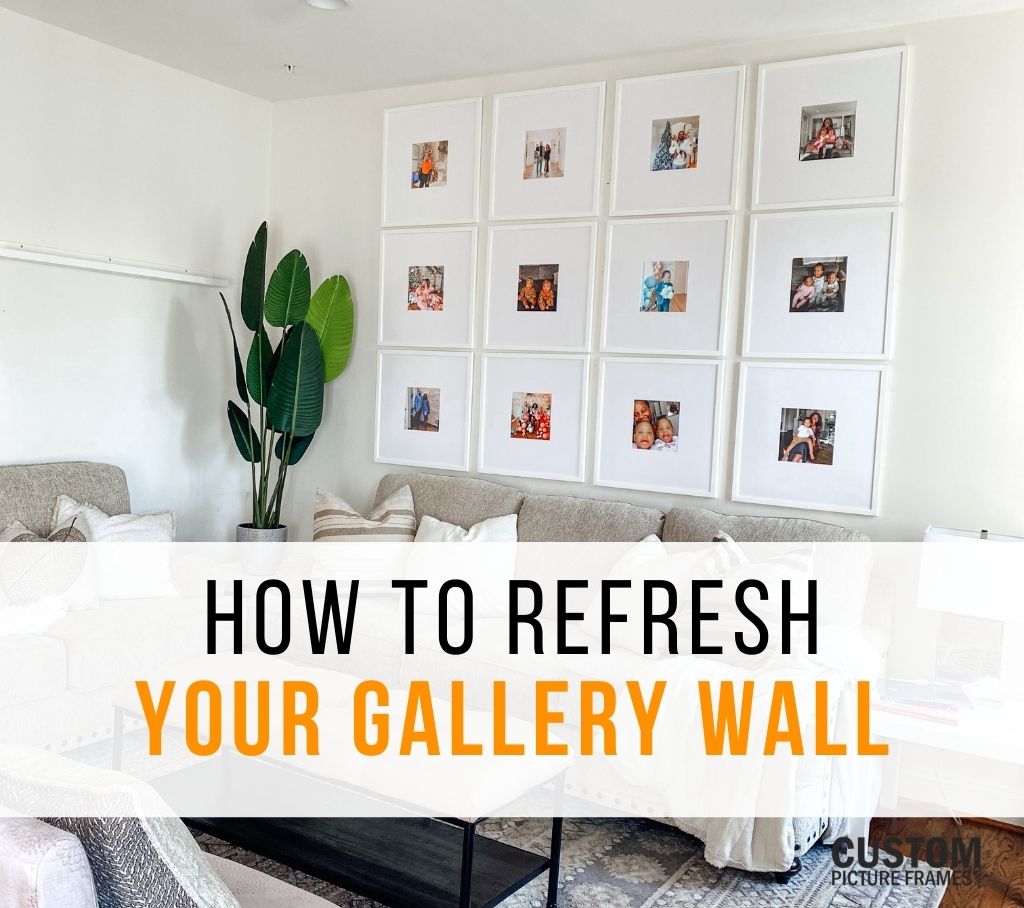 As your online custom framers, we love hearing from our partners about how and why they choose custom framing for their space. This larger-than-life gallery wall was a decor refresh that we were happy to frame for. Keep reading to see what Chancè had to say about her new and improved living room gallery wall!
Spring is in full swing and if you want to refresh the living room space or any space in your house, I got just what you need. I wanted to refresh our living room area with spring around the corner without spending too much money.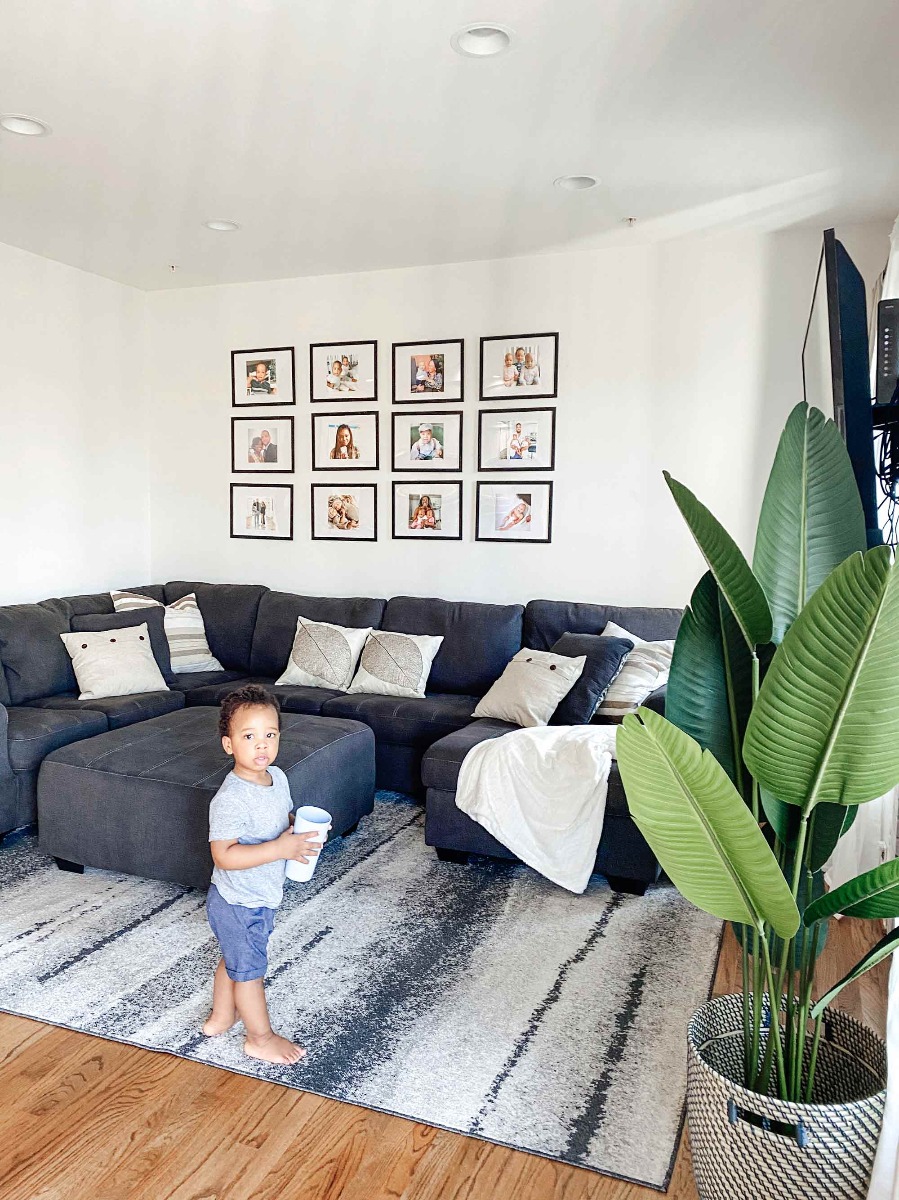 I already had a gallery wall but it was not doing much for the space. The picture frames were black, and the size did not go with the space. Since I love gallery walls, I decided to keep the idea but change the pictures and frames.
I wanted 20x20 picture frames since our ceilings are very high. Since 20x20 frames are large, I needed the matboards to be 8x8. It was very difficult to find the exact matboards for that frame size. While looking I found Custom Picture Frames and you guys this is the best thing I have ever seen! Custom Picture Frame customizes your picture frames and mats to your exact size. They have several different looks and colors. I went with all white everything because I wanted to brighten up my space.
Being that I am a busy mom of three under three this was absolutely perfect. My pictures came already in the frame, ready to hang.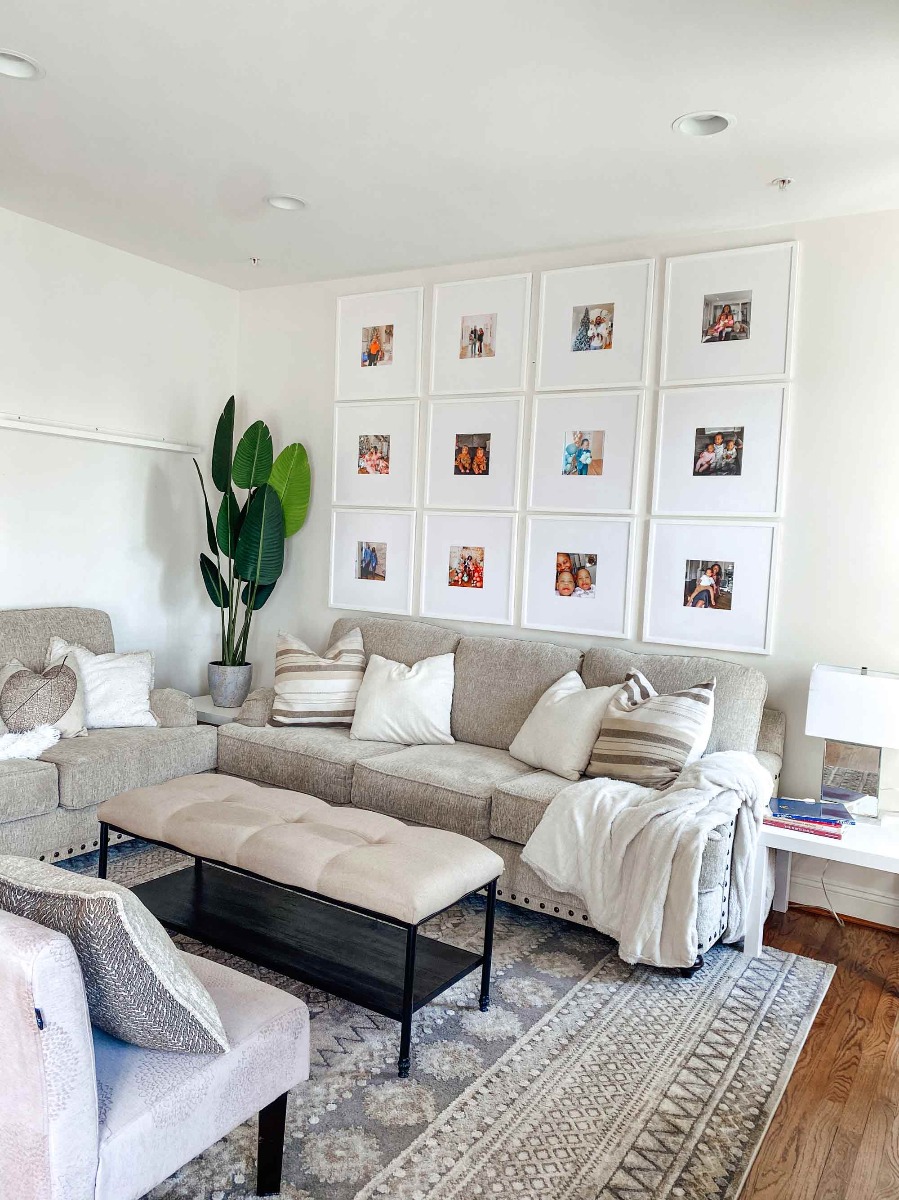 We decided on 12 picture frames and we couldn't be happier. We absolutely love the updates. Our living room feels and looks so much brighter. The frames were the perfect size and I cannot get over how easy it was to set up.
If you are looking for an easy way to update your space, some custom frames might be it for you too!
---
About The Author
| | |
| --- | --- |
| | Chancè Hindir-Lane is a mom, a wife and a career woman. Chancè lives in the DMV ( DC, Maryland, VA) area with her husband and 3 babies. Chancè works full time in International Affairs while taking care of her one-year-old twins and two-year-old son. She is passionate about sharing the realities of being a working mom and advocating for women's mental health postpartum. She loves creating a safe and fun space for her family on a budget. Follow her for more at @c.hindir. |