How To Install Canvases Into Frames
November 10, 2021
Framing a canvas adds those perfect finishing touches to your painting or photo print. Adding a canvas frame instantly transforms any image into a work of art.
But framing a canvas can be intimidating. You don't need to be a framing expert to install your canvas into a frame.
This video will walk you through different ways you can install your canvas into a frame.
First, it's important to get acquainted with the hardware.
These are offset clips. You'll secure these with screws to hold the canvas in place.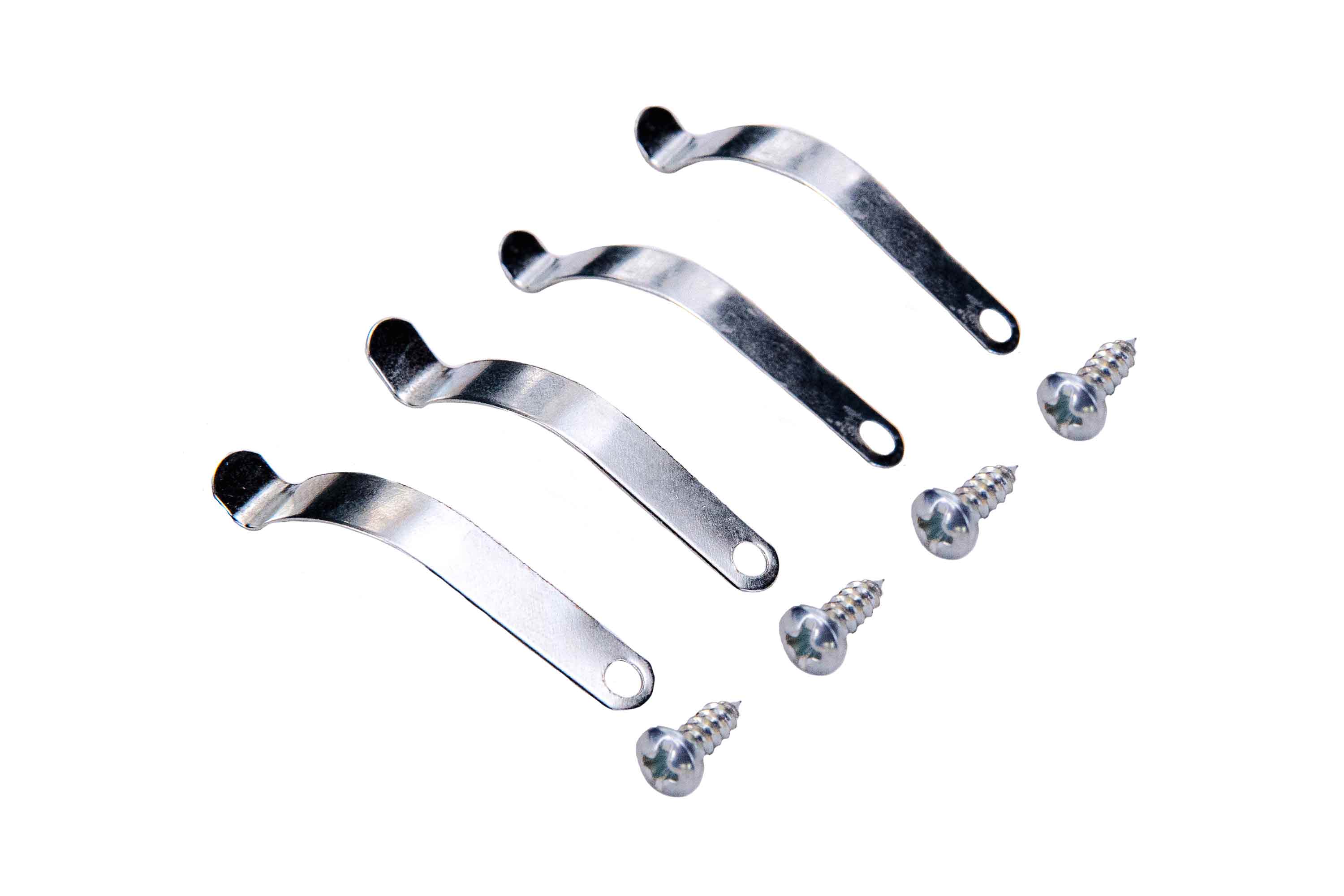 These are canvas clips. They hold your canvas in a frame using tension.
We'll send you the right number of clips and fastening screws, based upon the size of the frame you order.
Here's how you install canvas clips.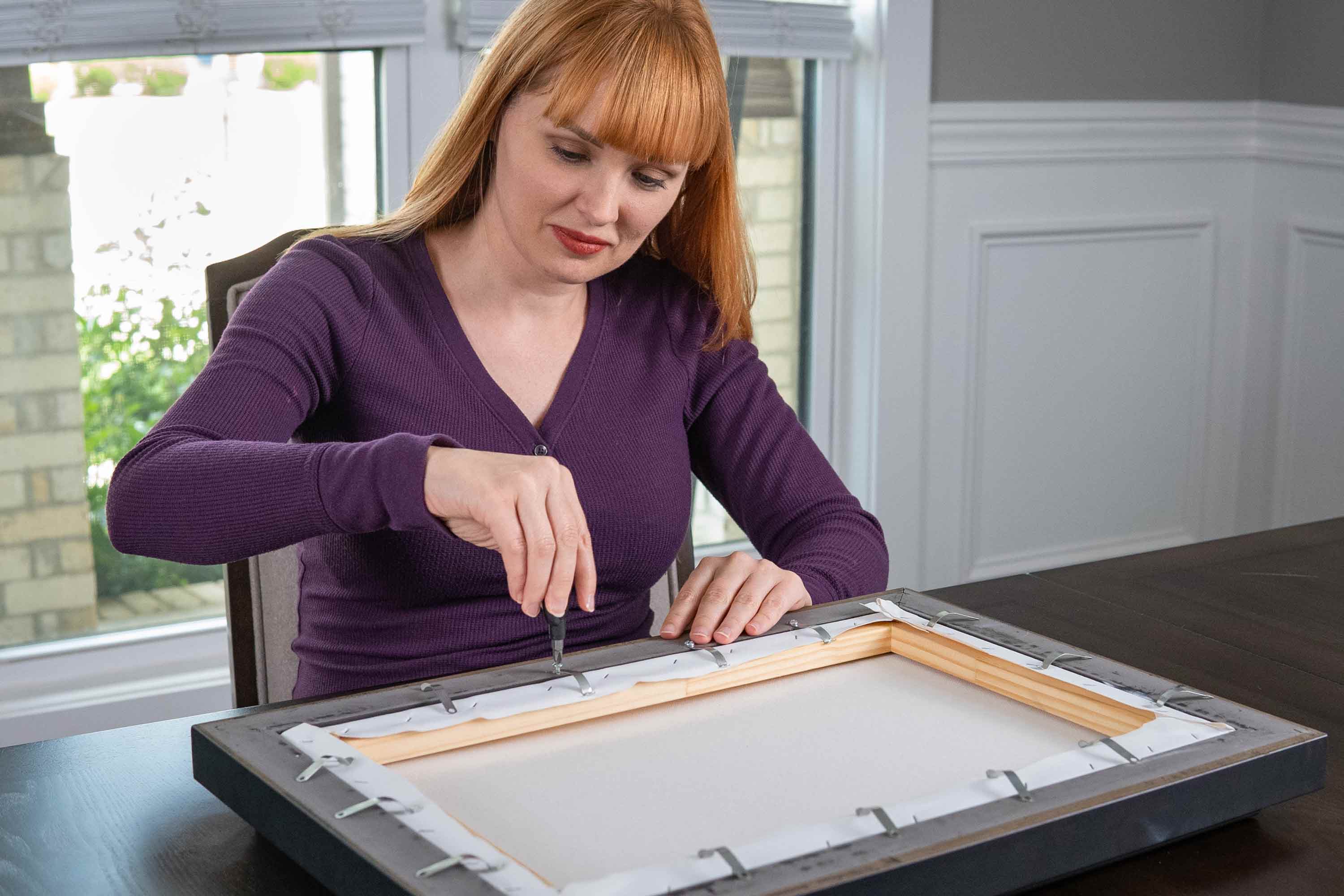 First, space them equally around the back of the frame, with the arches pointed inward and the side with the hole on the frame itself. Once you're satisfied with the positioning, attach them with the screws provided. You may need to bend the clips to add tension to the canvas stretcher bar to hold it in place.
For offset clips, start by lining up the miter lines of the frame and the stretched canvas. Lay the clips out, spaced equally, and attach them all to the canvas. Then, for extra stability, secure them to the frame with the remaining screws.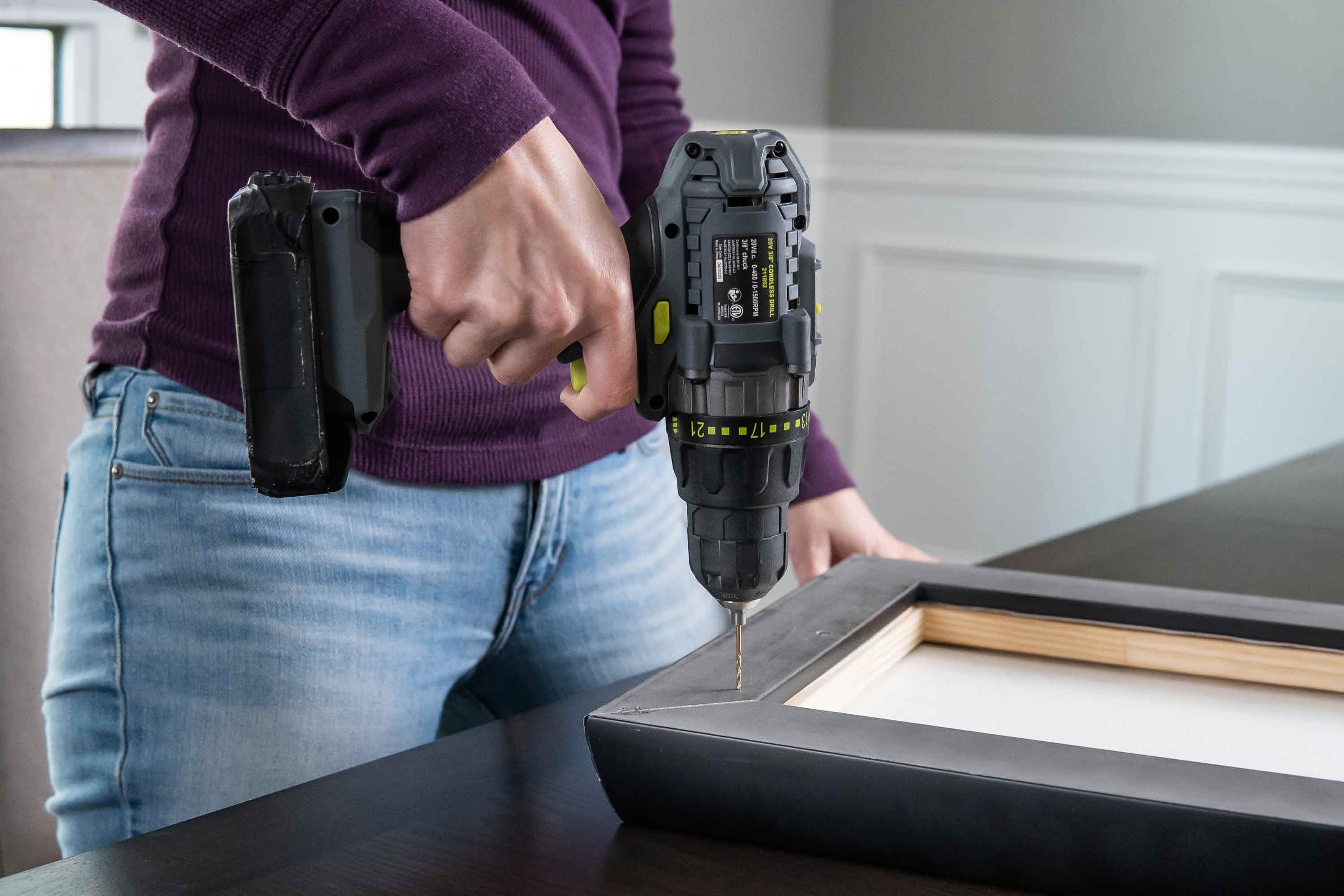 For canvas or deep profile frames, you can also install a canvas by drilling a screw directly through the back of the frame and into the stretcher bar. For this, find a wood screw that is shorter than the depth of the canvas plus frame.
Once the canvas is installed inside the frame, you can then add the hanging hardware.
If you follow these steps, you'll feel like a framing expert in no time! If you need any additional assistance, contact our team today!
---
About The Author
| | |
| --- | --- |
| | Brittany DeMauro is the Creative Director here at CustomPictureFrames.com. With a background in creative writing and a passion for all things DIY, you'll find her in the shop crafting content. She can always find space for a fun gallery wall and loves discovering new artists to display around her home (in custom frames, of course!) When she's not creating content for our brand, she can most likely be found binging shows on Netflix with her two cats. |