Wood Barn Quilt Art
August 17, 2022
Add some country flair to your walls with a DIY wood barn quilt art! This art style is traditionally made of wood scraps, but we'll showcase how to make it using a cheap wood tumbler game found at the dollar store. These wood blocks can easily be cut, stained, painted and laid out in a pattern of your choice. Enjoy the puzzle aspect of this craft and be in awe of the outcome that stands out in the natural wood of our Nesta Floater Frame.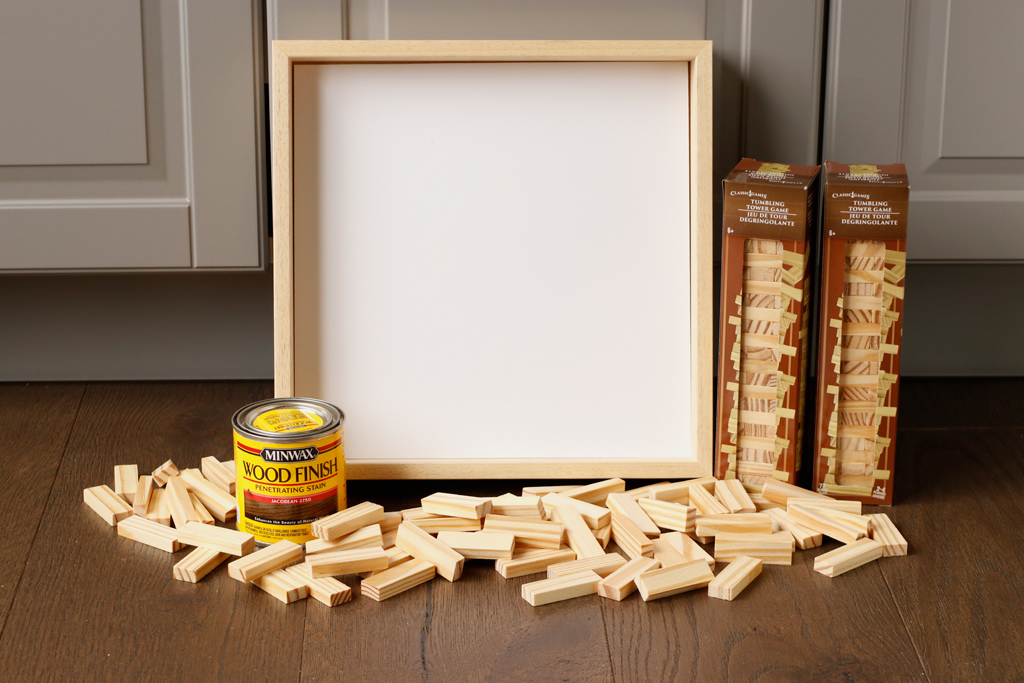 Supplies:
Dollar store wood tumbler game(s)
Hot Glue Gun
Stain or paint (optional)
Rag or paintbrush
Rubber gloves
Open up your box (or two) of the wood tumbler game and sort them by your desired attributes. It could be by wood grain, color, textural patterns, or anything that will help distinguish a pattern.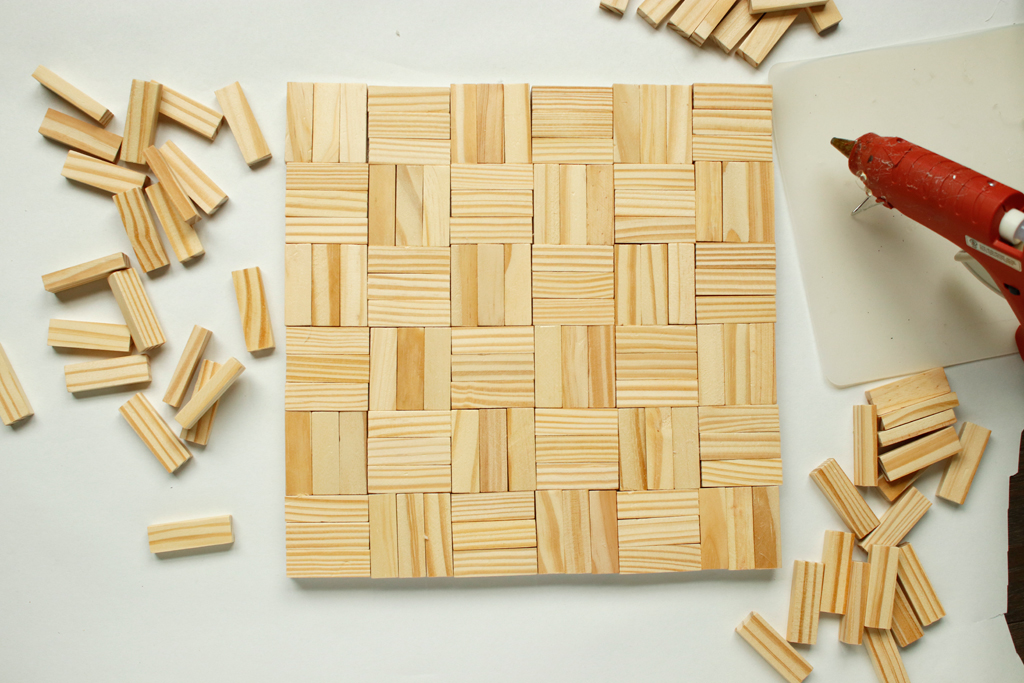 Lay out your pattern and adhere to your foam board backer in any pattern you desire. Tip: try not to get any excess glue on the fronts, or it won't take the stain.
If any pieces hang off, use a saw to cut them square to fit the frame.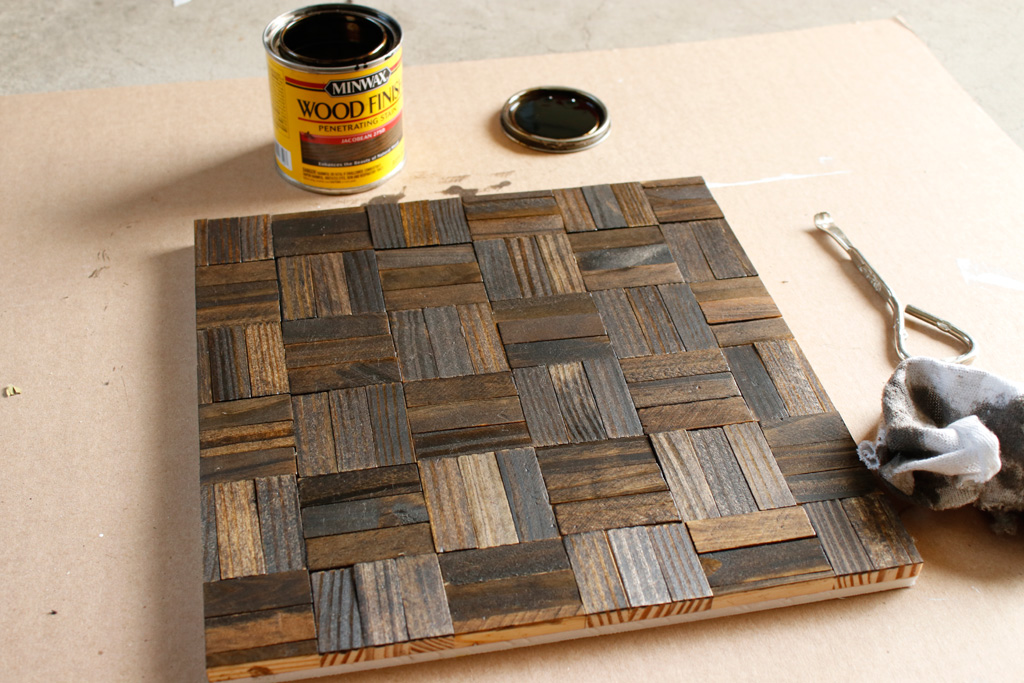 Use a rag to apply a light layer of stain to give your wood pieces some character. Wipe the excess stain off with a new rag.
Allow to dry overnight in a well-ventilated area. Once dry, frame in your Nesta frame using canvas clips on the back.
While wood barn quilts are traditionally meant to be hung outdoors, we suggest keeping this one inside.
No one will know this puzzling piece was made with a inexpensive dollar store game, but instead, they'll be in awe at this farmhouse-inspired beauty!
---
About The Author
| | |
| --- | --- |
| | Tara Nehil is author of SpotOfTeaDesigns.com, a lifestyle blog sharing home décor, crafts, party inspiration and parenting lessons learned the hard way. Her graphic design background is evident in the home she lives in and styles with her husband and 2 young daughters. Follow her creative journey for photo tutorials, printables, budget-friendly decorating tips and ways to celebrate occasions big and small. |