Faux Watercolor Art
March 09, 2022
Creating watercolor art is such a unique experience in trying to tame an element that naturally spreads. Watercolor artists spend lots of time trying to perfect their technique to create beautiful florals, landscapes or abstract pieces. But we're here to share a way to capture the same beautiful watercolor effect in a much shorter time frame. Learn how to create faux watercolor art using basic washable markers and a plastic food storage bag. Frame these water-based pieces of art in minimalist style frames, like our Bianca frame, to allow the art to stand out, while still providing a contemporary look in your home.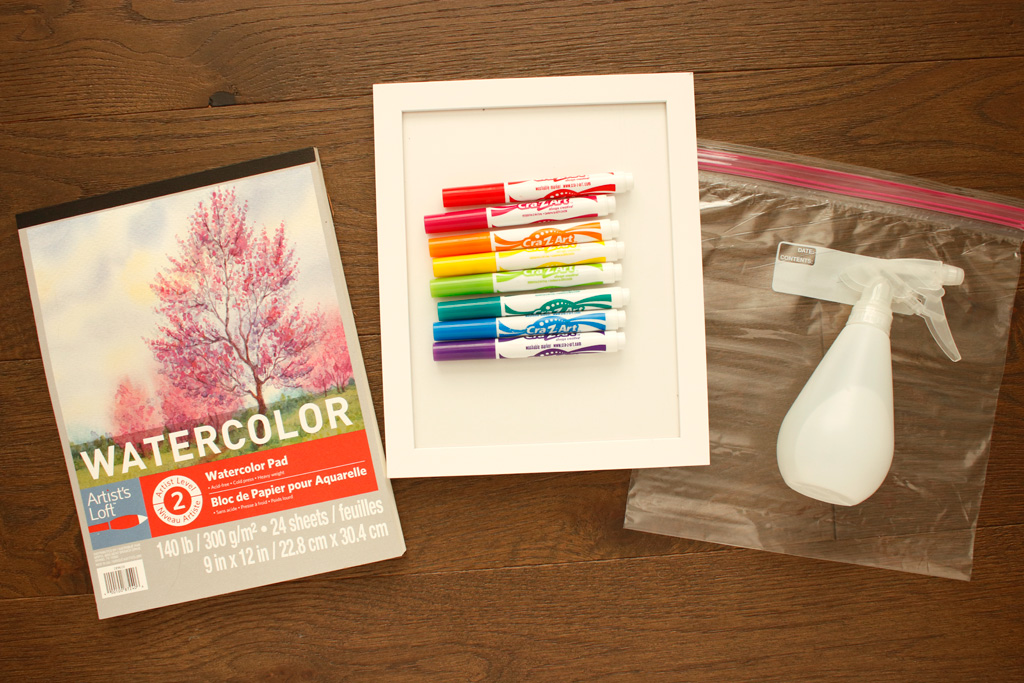 Supplies:
Watercolor Paper
Washable Markers
Gallon Plastic Food Storage Bag
Spray Bottle
Paper Towel
Optional: Look for Stars PDF File
First, cover your work surface. Lay your food storage bag down flat and color on it with your washable markers to lay the color down. Experiment with different color palettes, like rainbows, cool colors or warm colors.
Fill your water bottle up and spray some water on the bag covered in marker. This will add droplets to the plastic and possibly plenty some colors.
Place a piece of watercolor paper over the bag and press or rub down to capture all the marker material. Lift straight up and if any colors are starting to pool, dab with a paper towel to slow that pooling effect.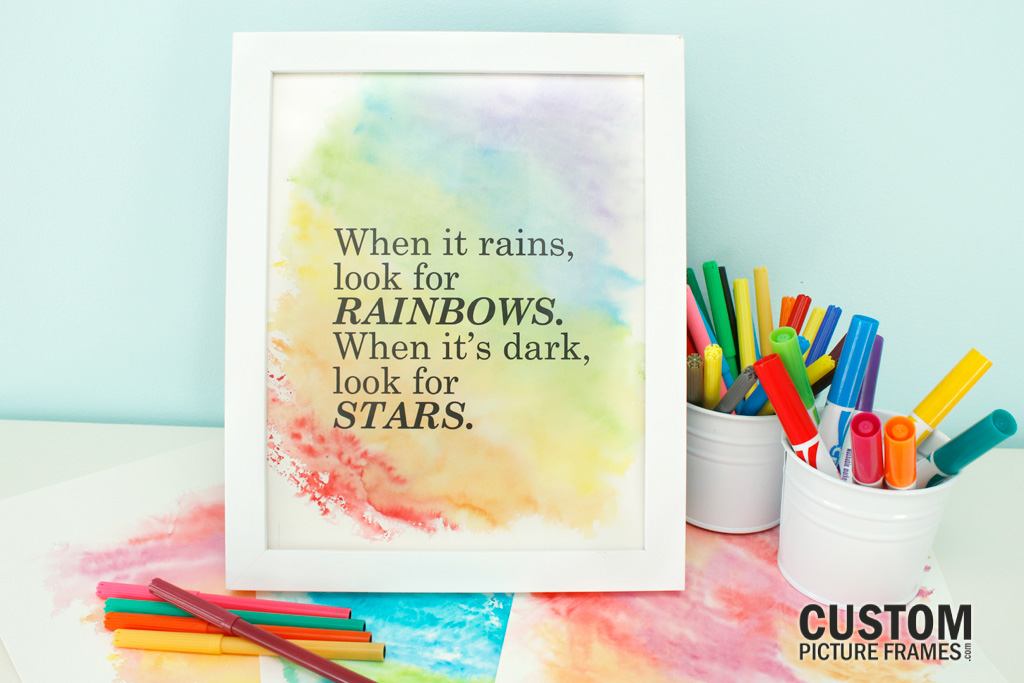 Once dry, you can frame it as is, or take a step further and put it in your printer and print a phrase of your choice onto the paper. If you want to create this exact project, you can download our Look for Stars PDF listing in our supplies.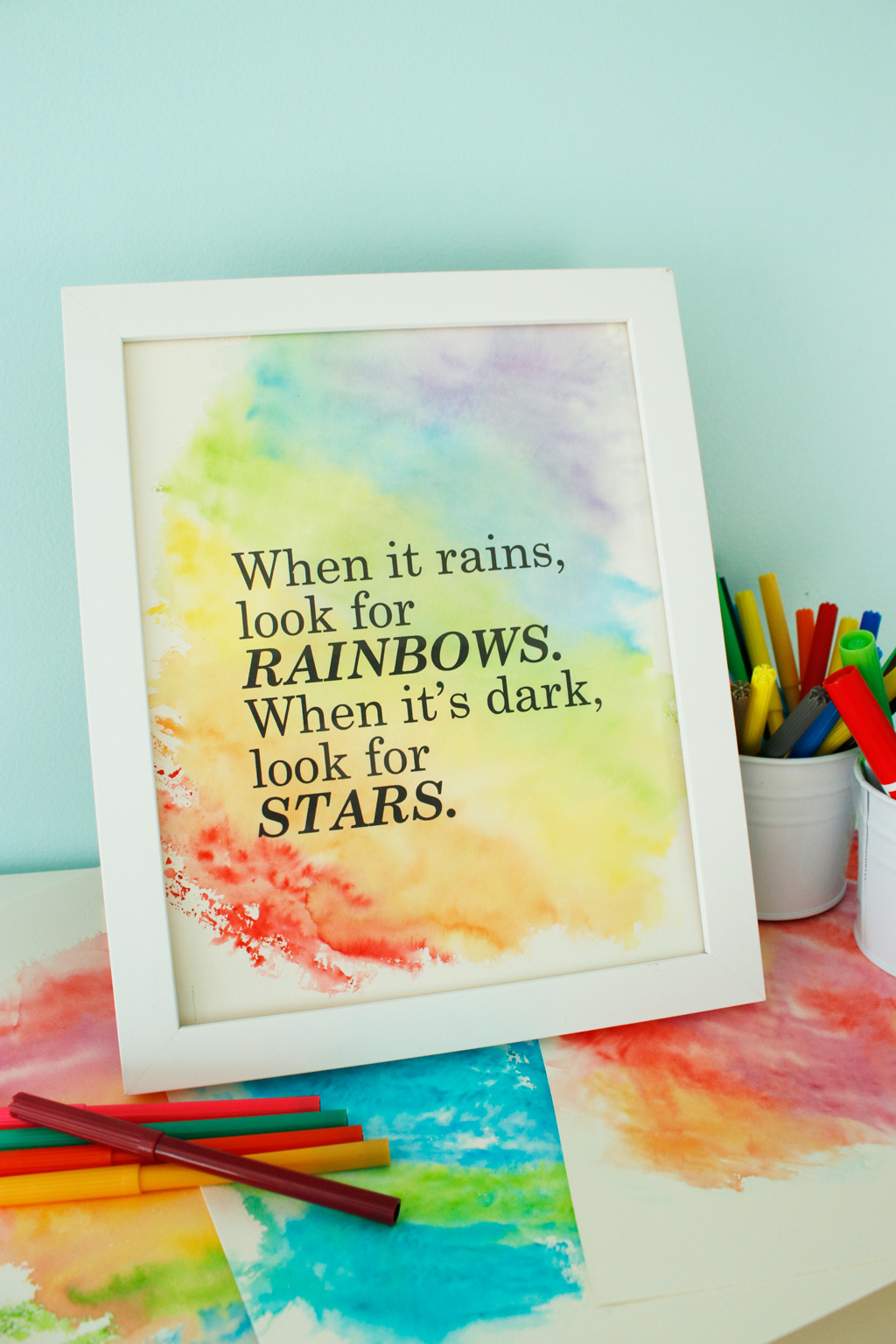 The thin molding of our Bianca frame is perfect for these colorful faux watercolor pieces as the minimalist style allows your art to stand out in your home.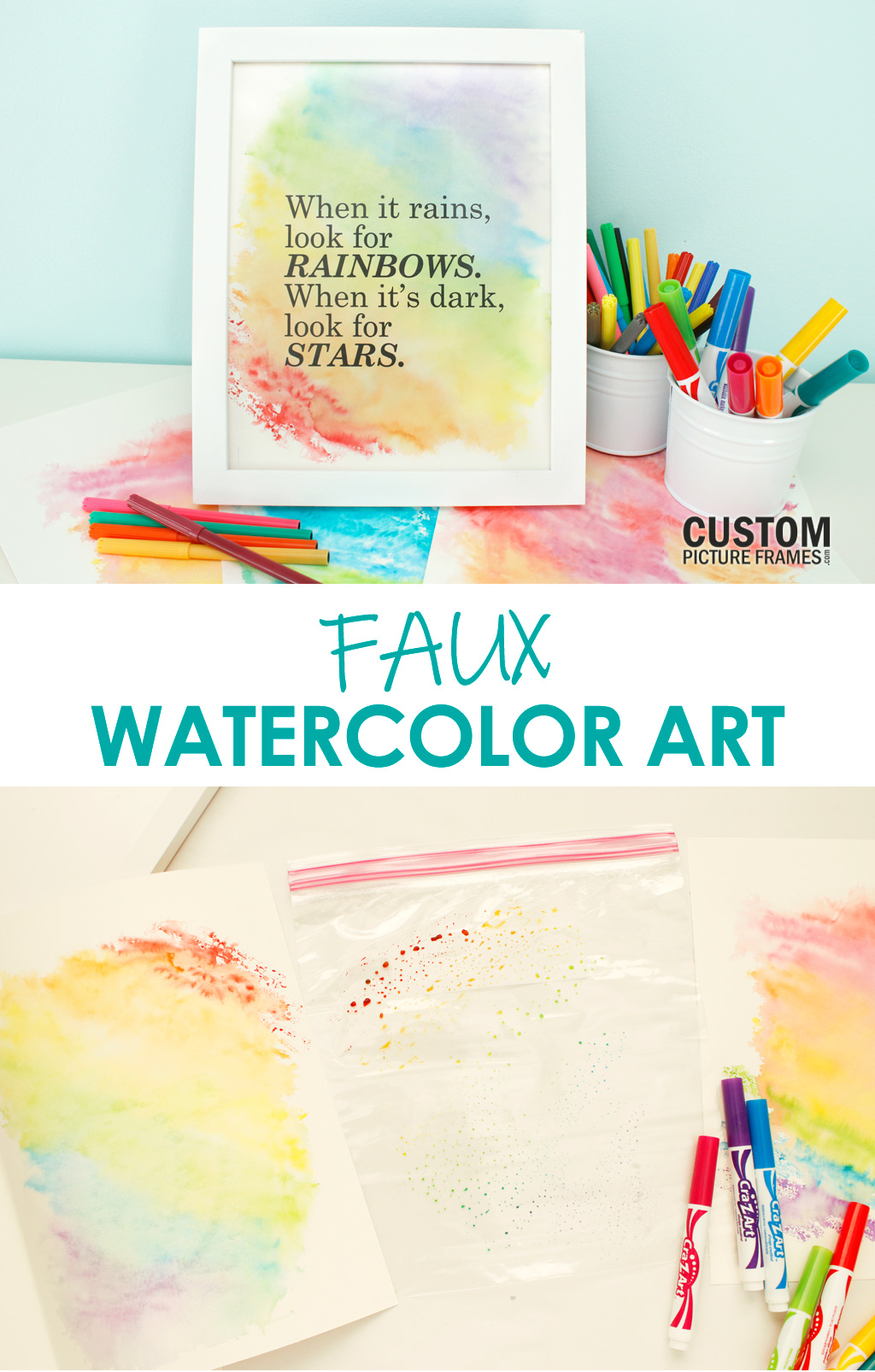 ---
About The Author
| | |
| --- | --- |
| | Tara Nehil is author of SpotOfTeaDesigns.com, a lifestyle blog sharing home décor, crafts, party inspiration and parenting lessons learned the hard way. Her graphic design background is evident in the home she lives in and styles with her husband of 8 years and 2 young daughters. Follow her creative journey for photo tutorials, printables, budget-friendly decorating tips and ways to celebrate occasions big and small. |