High End Art Dupe
April 13, 2022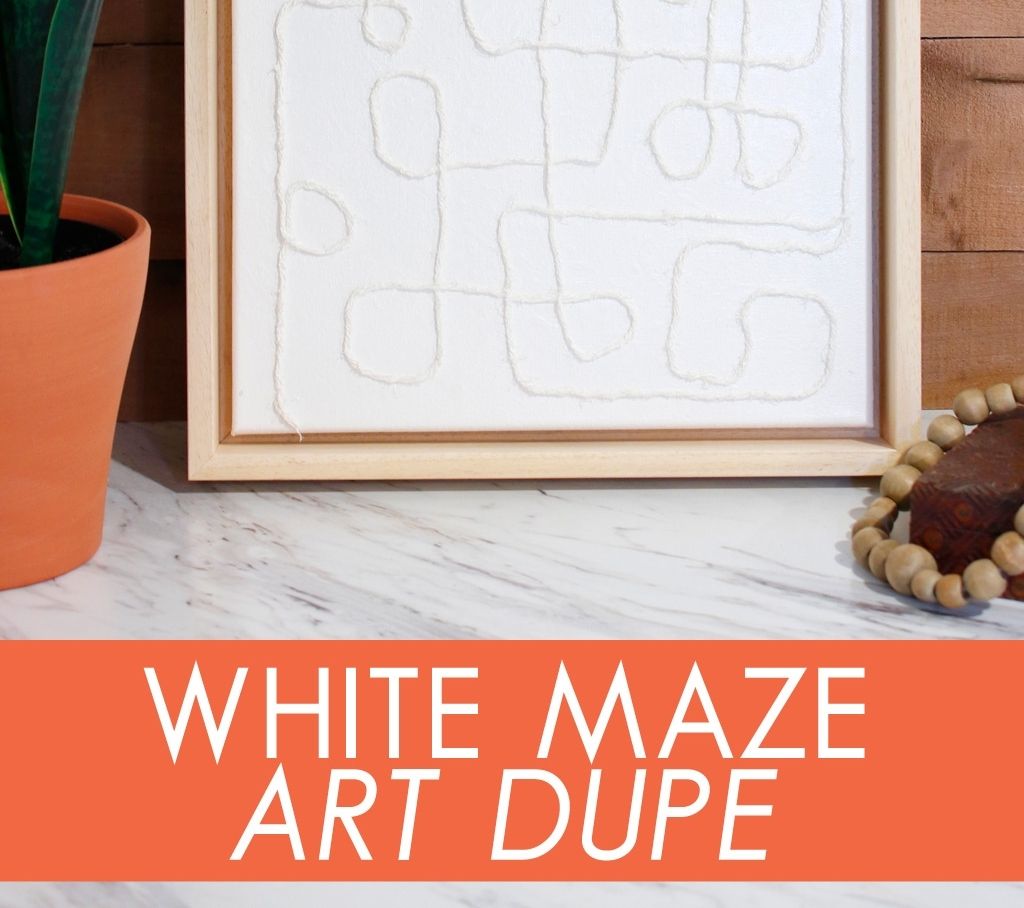 Have you ever seen a piece of wall art at a high-end retailer and thought "I could make that!"? Chances are, you can! Today we're showing you how to make a high-end dupe of a wall art piece found at Anthropologie using a skein of white yarn, craft glue, and spray paint. The natural finish of the Tierra Floater Frame allows the beauty of your string maze to stand out while in your home. Lean it on a mantle, display it using the included hanging materials or hang it front and center of a wall gallery.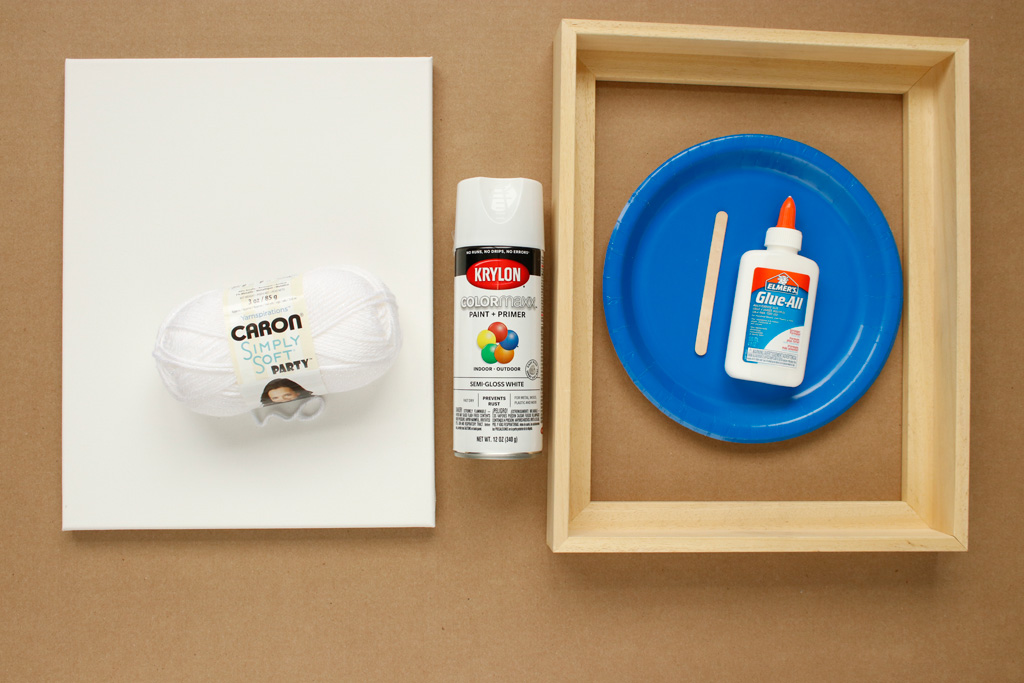 Supplies:
Canvas 11 x14
White Yarn
White Glue
White Spray Paint
Paper plate or bowl
Water
Disposable gloves recommended
This textured wall art piece from Anthropologie costs a pretty penny and while it might be slightly larger than the dup we're creating, the steps are essentially the same.
Cover your work surface, lay a piece of white canvas down as your base, and put on a pair of disposable gloves. Things are about to get sticky! Pour some white glue into a bowl or plate, add a small amount of water and mix to thin slightly.
Cut long pieces of white thread and fully submerge them into the glue mixture. Lift out and lay onto the canvas in a pattern similar to the high-end version. This includes lots of loops and curves with straighter lines.
Allow the thread layer to dry fully and make sure it's secured to the canvas.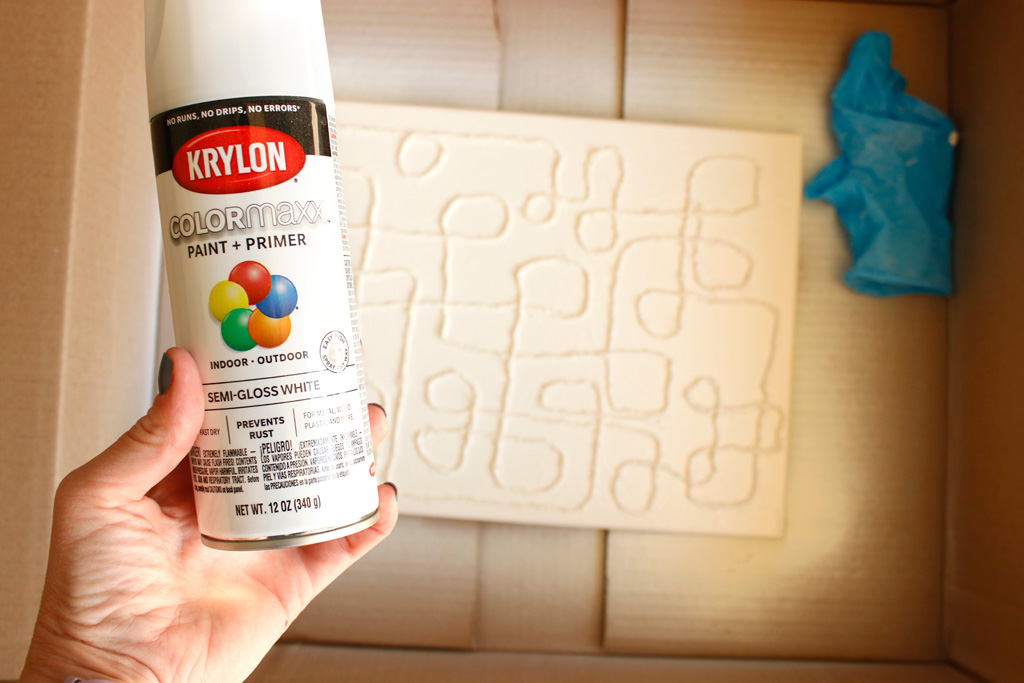 Spray the entire canvas with white spray paint. This will blend the color of the yarn and the color of the canvas as one.
Once fully dry, secure the canvas in the Tierra frame using the hardware included with your order.
This floater-style canvas frame allows the canvas piece to be secured but does not overwhelm the piece with thick moulding.
The natural finish matches virtually any room making it a beautiful staple to your home décor.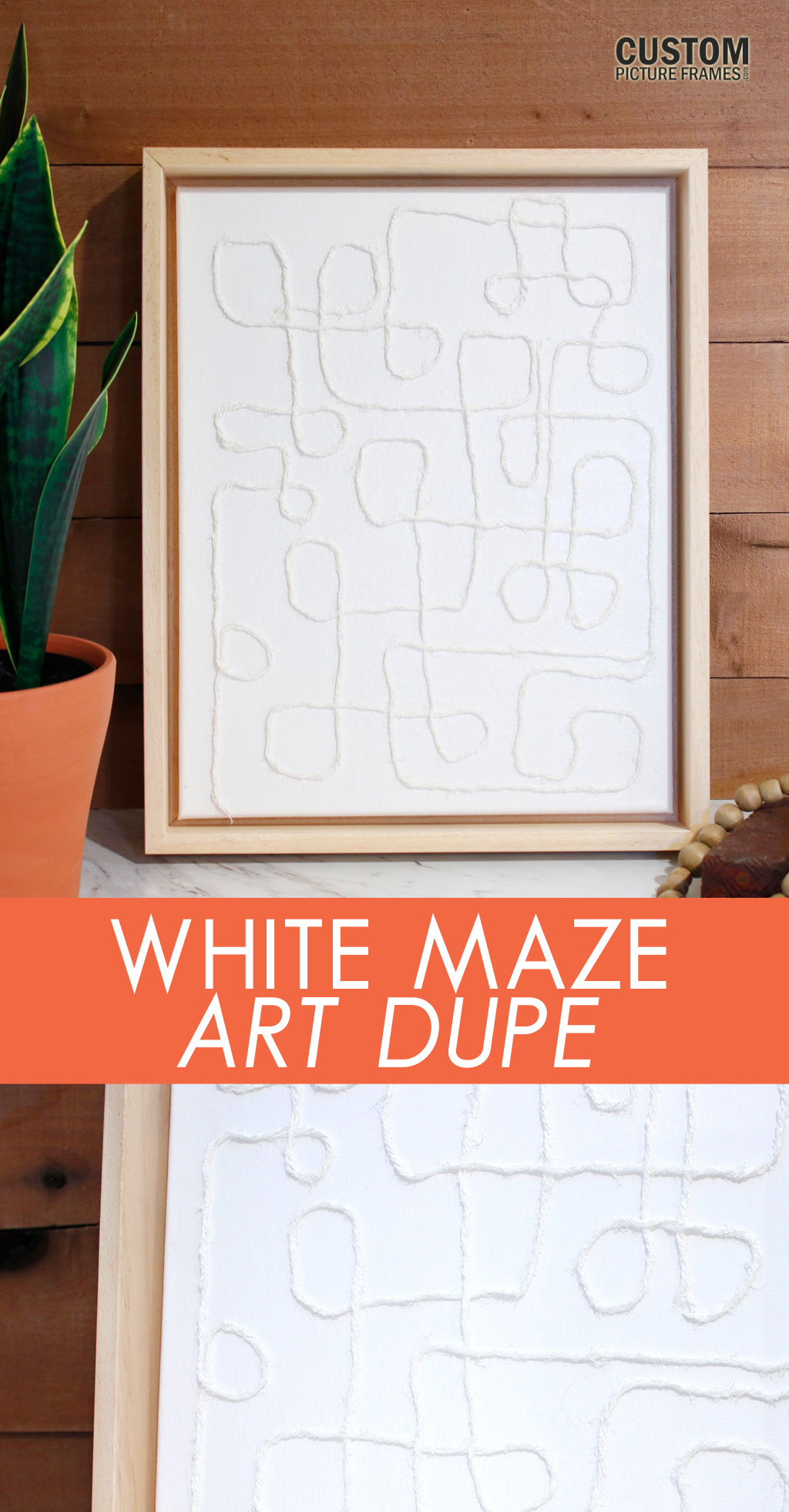 ---
About The Author
| | |
| --- | --- |
| | Tara Nehil is author of SpotOfTeaDesigns.com, a lifestyle blog sharing home décor, crafts, party inspiration and parenting lessons learned the hard way. Her graphic design background is evident in the home she lives in and styles with her husband of 8 years and 2 young daughters. Follow her creative journey for photo tutorials, printables, budget-friendly decorating tips and ways to celebrate occasions big and small. |