Macrame Frame
June 29, 2022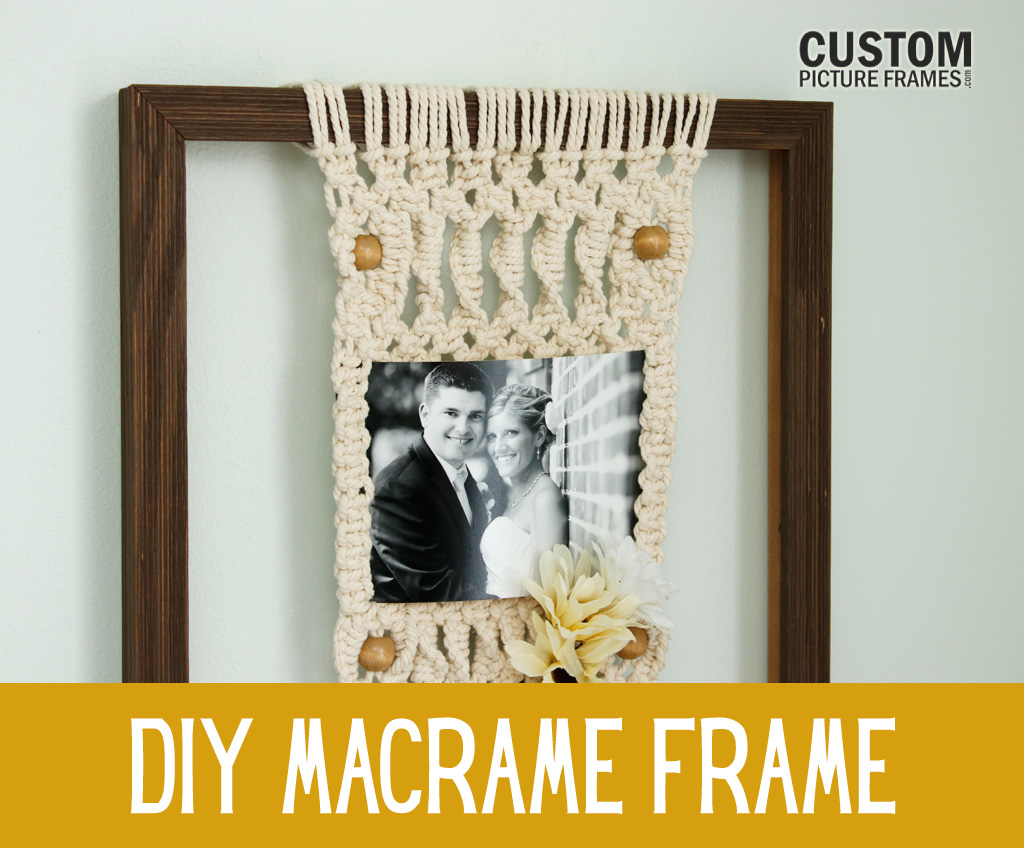 Bring on the boho vibes and get your macramé on! Pair your favorite wood frame with macramé cording to create this texture-filled wall art piece. Once you learn some basic knots used in macramé, your confidence will grow as you mix and match them to design a dimensional photo display in your home. The rustic grooves of our Bruno frame are the perfect complement to this bohemian-style craft that can be displayed just as easily in your living room as your bedroom space.
Supplies:
Macrame Cord
Wood Beads
Scissors
Printed 4 x 6 photo
Optional: Artificial Flowers
Get comfy as this craft might take a little more time than you thought, but the outcome is so worth it! Before diving into the tips and tricks to make this photo-style macramé piece, let's first review three popular knots used in macramé.
LARK'S HEAD KNOT
The lark's head knot is used to secure your cord onto the base, which, in this case, is a wood Bruno frame.
Start by cutting long pieces of cord 8 times the length of the frame. Fold one piece of cord in half with the loop under the top of your frame. Fold the long ends over the frame and pass through the loop.
Pull to tighten the frame.
Repeat to attach all cords to the frame. Our DIY Macrame Frame uses 18 cords attached with this lark's head knots. Tip: If you plan to use a lot of square knots, which we will show you next, make the total number of cords on your frame divisible by 4.
SQUARE KNOT
The second most popular knot in macrame is the square knot which uses 4 strands of cord. We've labeled them 1,2,3 and 4 from left to right.
Take cord 1 and fold over 2 and 3, then under cord 4.
Take cord 4 and fold under 3 and 2, then over cord 1.
Pull both 1 and 4 to tighten the first half of this knot. Note: the cords have now switched places slightly so now they are listed as 4, 2, 3, 1 going from left to right.
Next, take cord 1 (which is now on the right) and fold over 3 and 2, then under cord 4.
Take cord 4 and fold under 2 and 3 then over cord 1.
Pull both 4 and 1 to tighten the square knot.
Square knots can be repeated with the same cords or you can skip the first two in a row and use the next four to create an alternating square knot pattern.
SPIRAL KNOT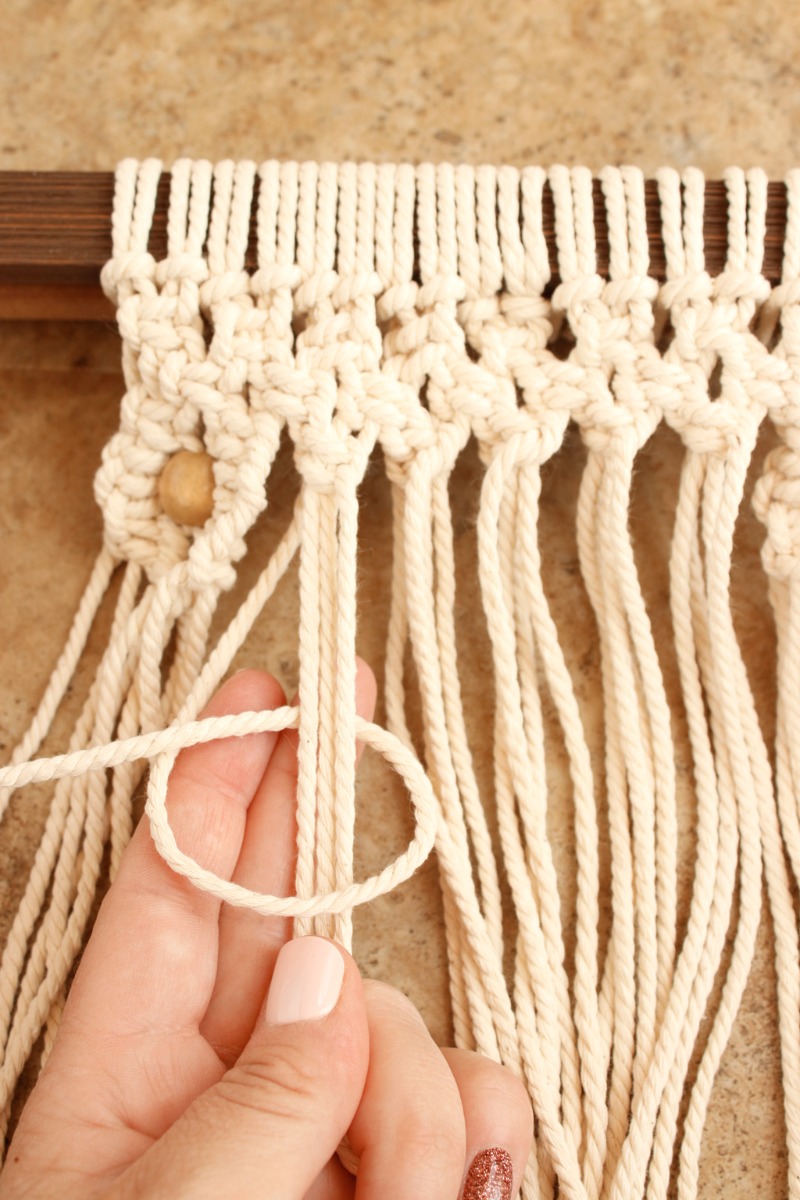 A spiral knot can be made with as few as 2 cords, but here we are showing it with four.
Take the left-most cord and fold over the group, then behind and back over itself. Pull tight and the knot moves to the top. Repeat this step with the same left-most cord. As you create these repeat knots, they will spiral around the section, hence the name.
This knot can also be done going the other direction with the right-most cord. This is a great knot to complete on either side of a threaded wood bead, as seen here.
PHOTO AREA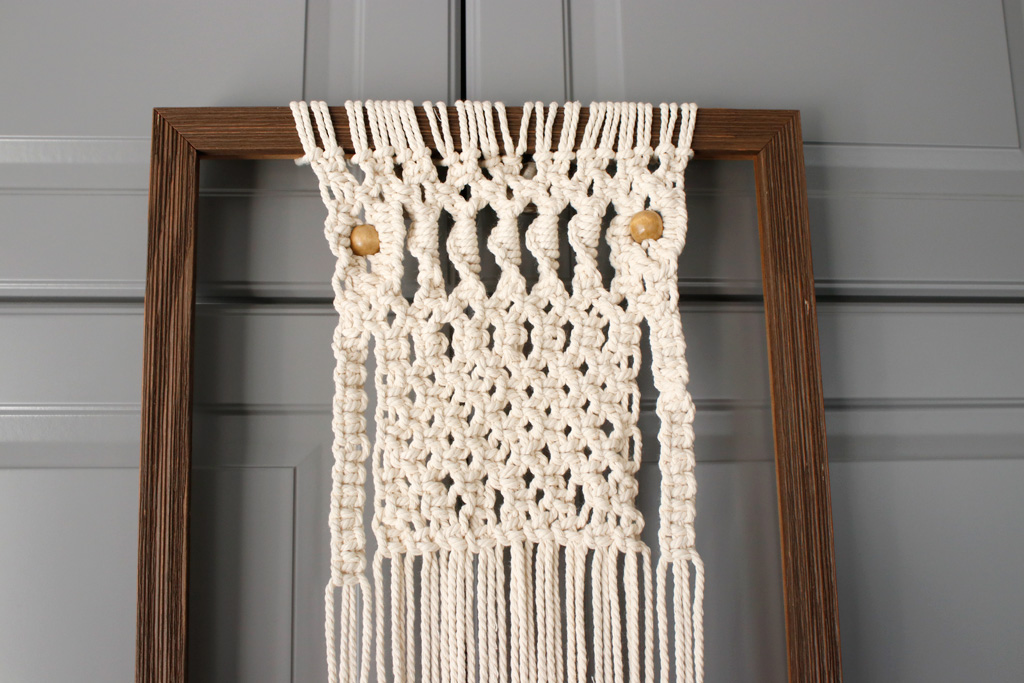 To create the photo area of this DIY Macrame Frame, we created a series of square knots with the 4 left most strands and the 4 right most strands. The ten strands in the middle were knotted together with an alternating square knot pattern to make it more full.
Once knots have formed that match the height of the photo (in this case, 4 inches), tie all the strands together using a row of square knots. You'll then be able to slide a photo in, securing it with the vertical columns of square knots on the left and right sides.
FINISHING THE FRAME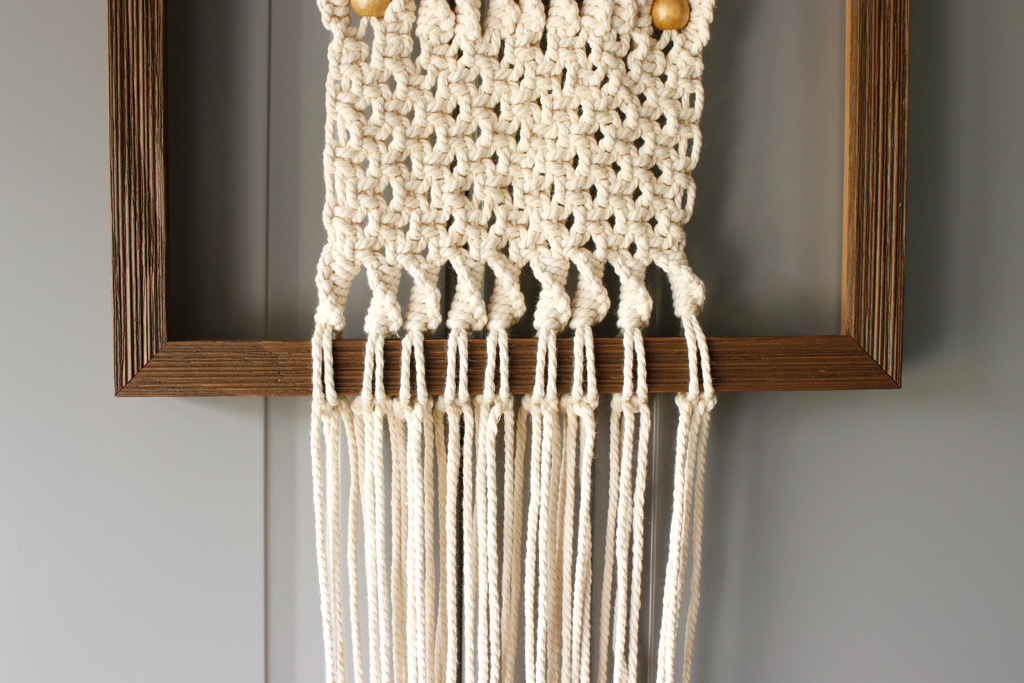 To finish the frame, secure your cords on the bottom of the frame with knots underneath.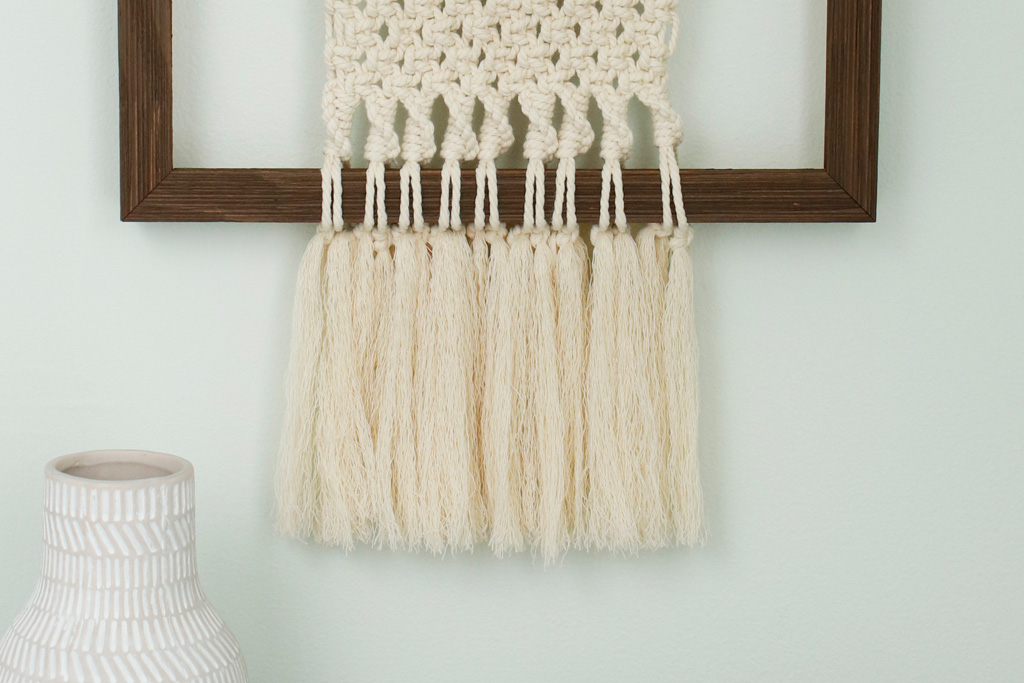 Trim the excess cord, leaving a few inches. Unwind the braided ends and use a comb to separate the pieces with a fringe effect.
Embellish your macramé frame by slipping in artificial flowers and a favorite photo print.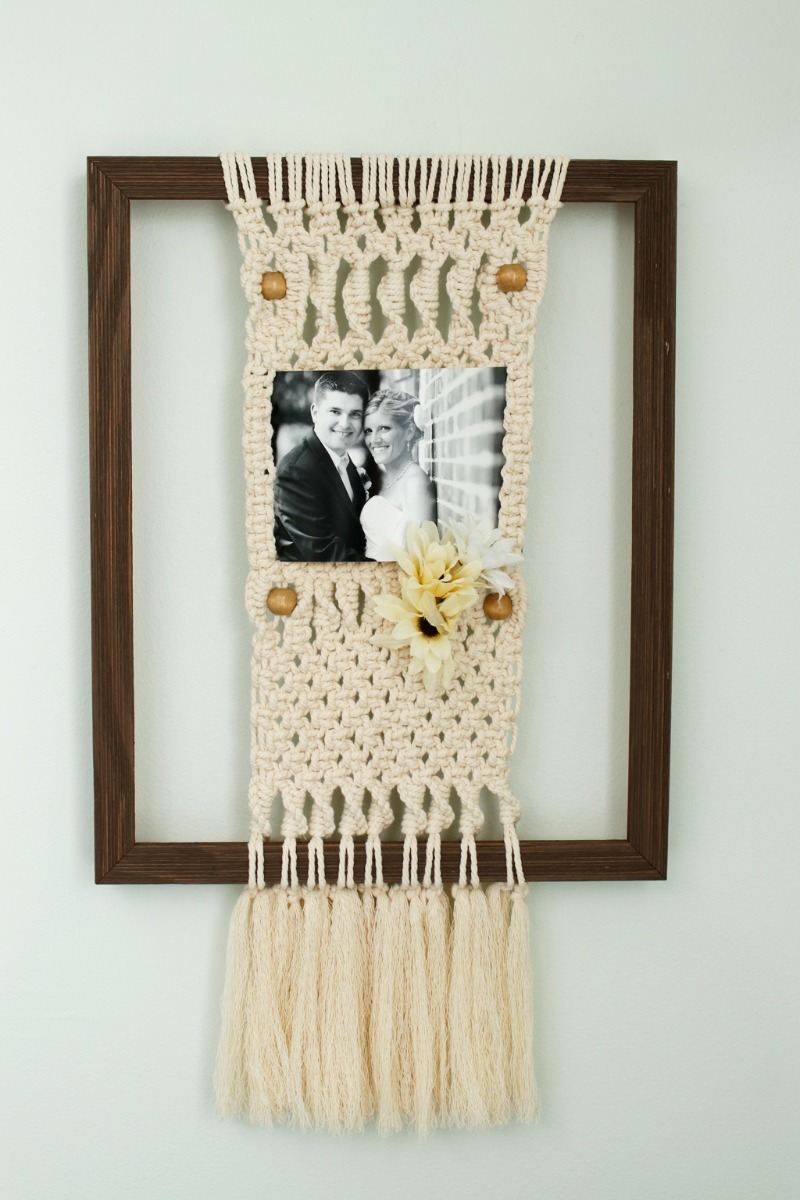 Add hanging hardware and display! You're KNOT going to regret the time spent on this bohemian-style creation!
---
About The Author
| | |
| --- | --- |
| | Tara Nehil is author of SpotOfTeaDesigns.com, a lifestyle blog sharing home décor, crafts, party inspiration and parenting lessons learned the hard way. Her graphic design background is evident in the home she lives in and styles with her husband and 2 young daughters. Follow her creative journey for photo tutorials, printables, budget-friendly decorating tips and ways to celebrate occasions big and small. |