Textured Canvas Wall Art
February 09, 2022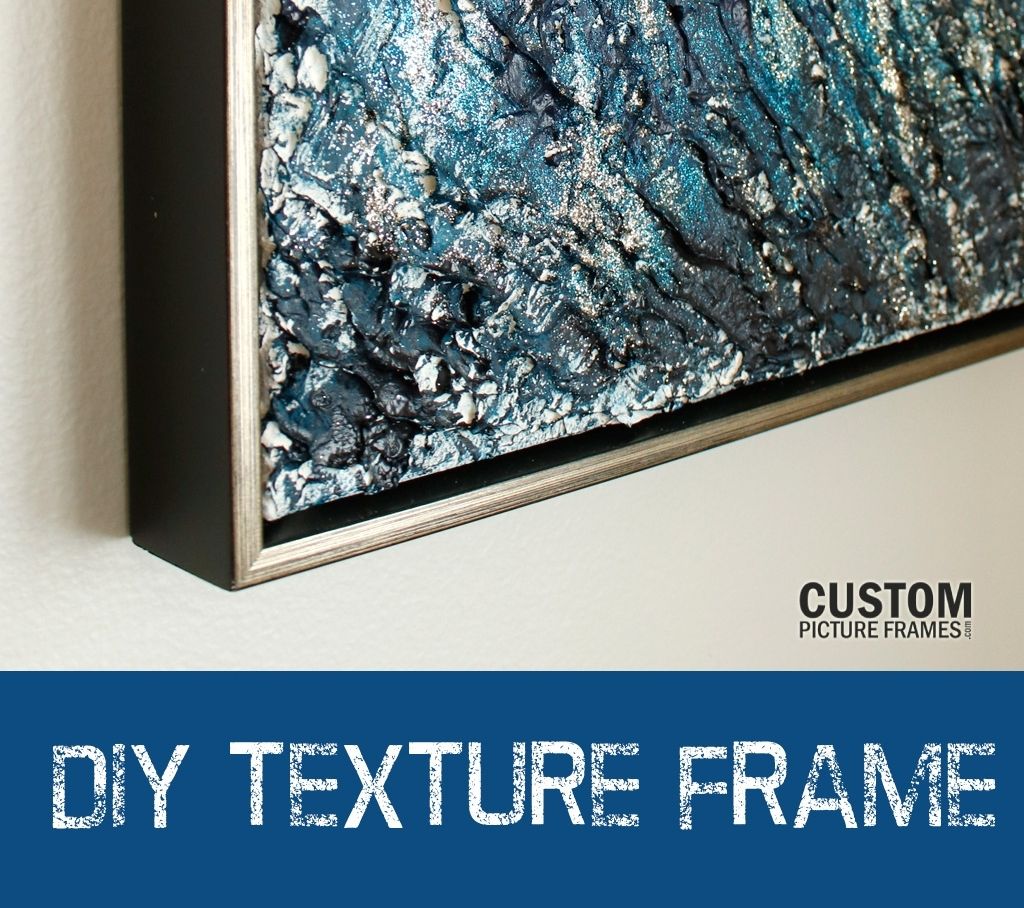 We're about to share a little secret to create a DIY texture frame your home worth of the best home décor Pinterest feed. Are you ready? Joint compound. Yes, this container filled with a material used to smooth seams and smooth drywall in your home can also be used to add texture and layers to a canvas frame filled with peaks and valleys. Take it a step further and create a mixed media piece with an ombre assortment of acrylic paints and chunky glitter for a little sparkle. The thin molding of our Ryder frame adds a beautiful finishing touch to your textured piece that looks great in a dining room or any living space in your home.
Supplies:
Canvas
Joint Compound
Putty Knives
Acrylic Paints
Paintbrush
Glitter
First, make sure to cover your workspace.
Apply a generous amount of joint compound to your canvas. Use a putty knife, plastic fork or whatever tool you have handy and push around the material. Try different techniques to achieve different results. Squish it in and lift to create peaks. Smooth it over to create flat areas. Drag a string through to give a fabric texture. Use a plastic fork to poke holes to create a pattern.
Allow to dry overnight.
Apply acrylic paint onto the canvas. We tried an ombre technique with different blues starting with a deeper blue at the bottom.
For a little extra sparkle, sprinkle some fine glitter onto the piece while the paint is still wet.
Once the paint and glitter are dry, screw the canvas onto the frame. Tip: Try to do this while the frame is standing and don't flip it over to apply. This will help stop the raised peaks from getting cracked and breaking off.
With the help of the 1/4 inch lip, the Ryder frame will make your canvas look like they're floating within like you commonly see in art galleries.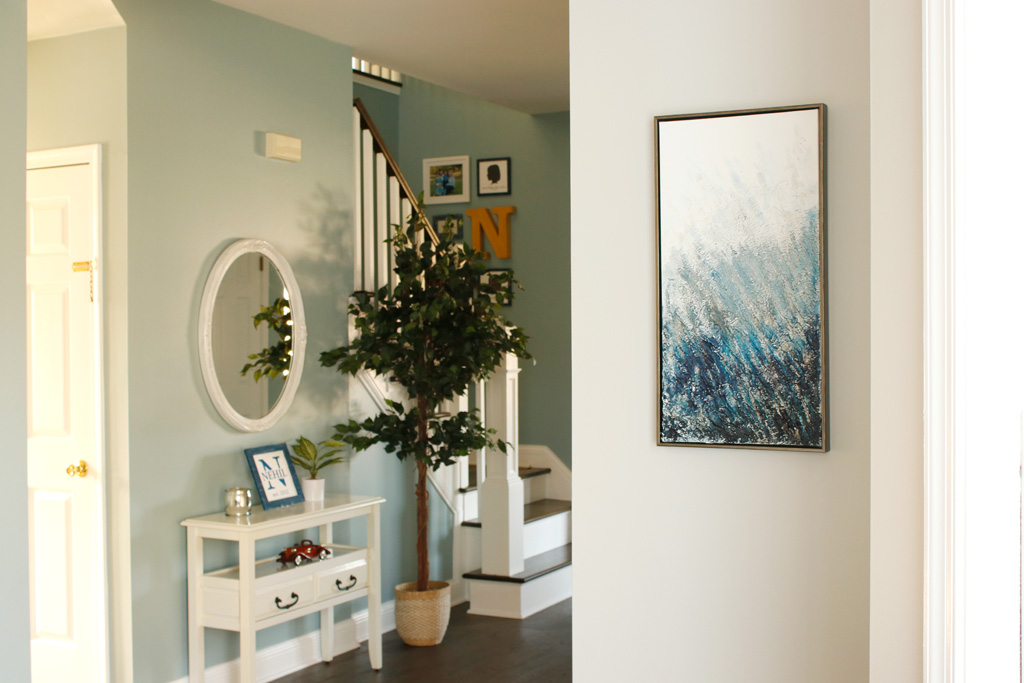 Hang this DIY Texture Frame in a dominant place in your home and enjoy your inexpensive piece of art.
---
About The Author
| | |
| --- | --- |
| | Tara Nehil is author of SpotOfTeaDesigns.com, a lifestyle blog sharing home décor, crafts, party inspiration and parenting lessons learned the hard way. Her graphic design background is evident in the home she lives in and styles with her husband of 8 years and 2 young daughters. Follow her creative journey for photo tutorials, printables, budget-friendly decorating tips and ways to celebrate occasions big and small. |