Mixed Media Abstract Wall Art
May 11, 2022
We've all heard the saying "think outside the box" but today we will think outside the brush! Let's explore an assortment of household items you can use instead of a paintbrush to create a piece worthy of being on display. This piece of mixed media abstract wall art proves that sometimes art is more about the experience than the final outcome as we will shop our home for tools. See how to add more layers and textures, including the addition of an embroidered phrase. Once complete, proudly hang this creation using a timeless frame, like the natural finish of our Tierra Floater Frame which allows your canvas piece to stand out.
Step 1: Shop your home! It's time to grab an assortment of items that can be tools, that are not the typical paintbrush. Think about an assortment of sizes and patterns these tools may create. Consider items like a plastic fork, pencil, bubble wrap, tissue paper, old toothbrush, paper cup, and a silver chain to use as tools. Straws can apply a small round circle but you can also blow in one end to push the paint.
Step 2: Prepare! Lay newspaper or scrap cardboard down to protect your workspace. Paper plates made great palettes to hold paint, especially for larger "tools" that need to be dipped in to be loaded with paint.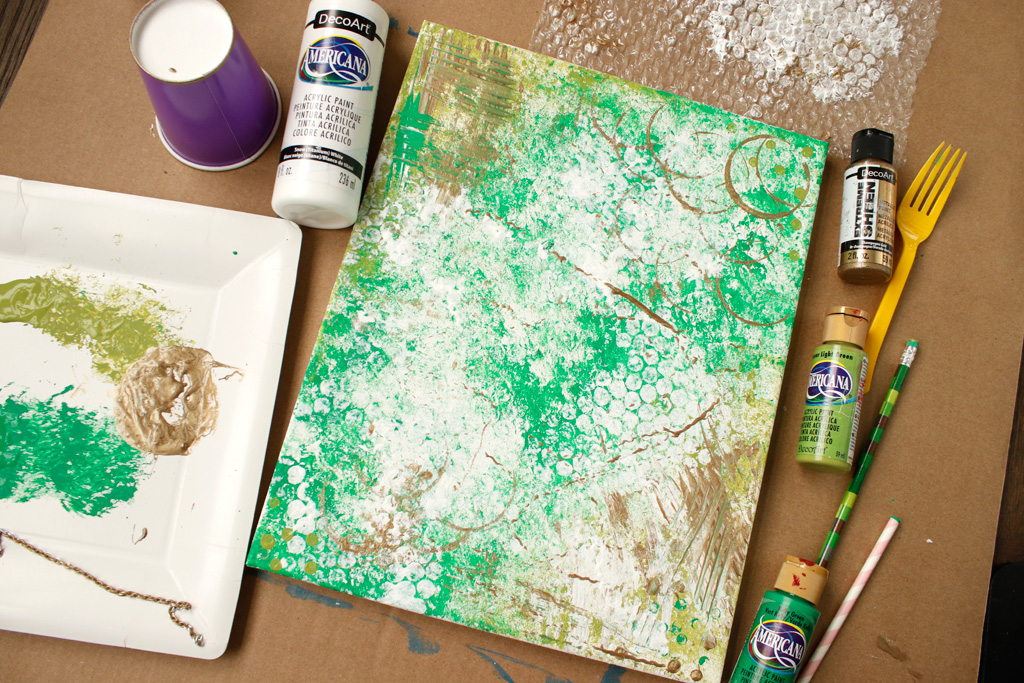 Step 3: Explore! Dip your tools into the paint colors and apply them to the canvas. Tip: practice the imprint on a scrap piece of paper or cardstock prior to painting. Don't be afraid to overload what you just laid down for a different look.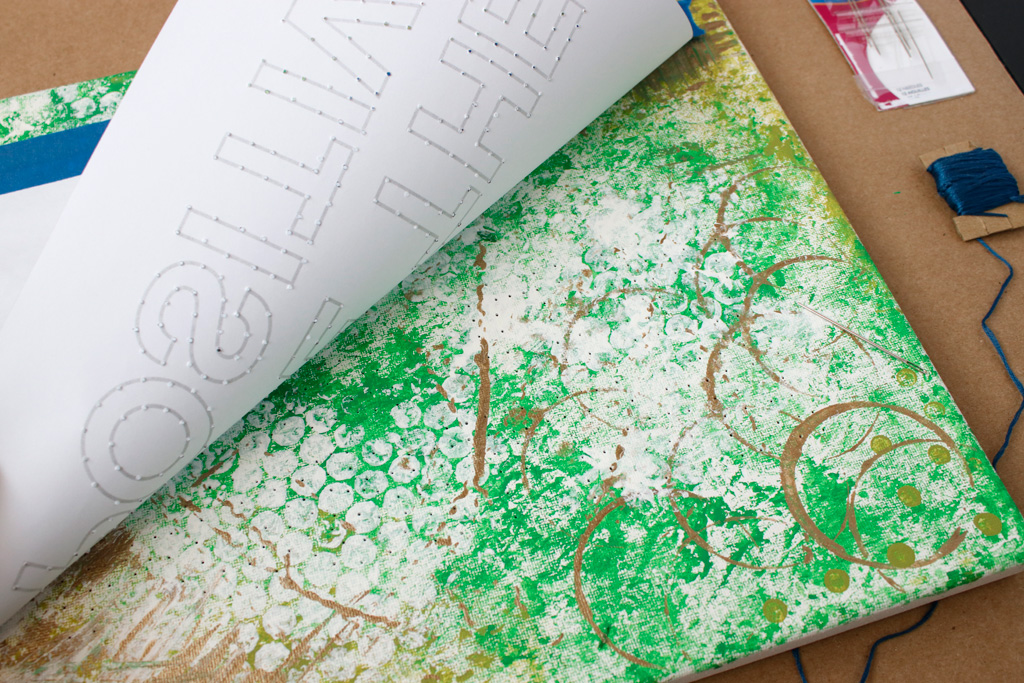 Step 4: Layer it! Keep going to layers, depth and texture with your found tools. We used the same techniques as our other embroidered canvas with a printed template, pinpoint guide and sewn embroidery to add this "be the positive" message to our canvas. Grab this "be the positive" template to create your own happy canvas.
Step 5: Frame it! Our Tierra Floater Frame has a beautiful natural finish that lets your abstract art piece do the talking! Hang it on your wall or sit it on a shelf and surround it with other positive energy items.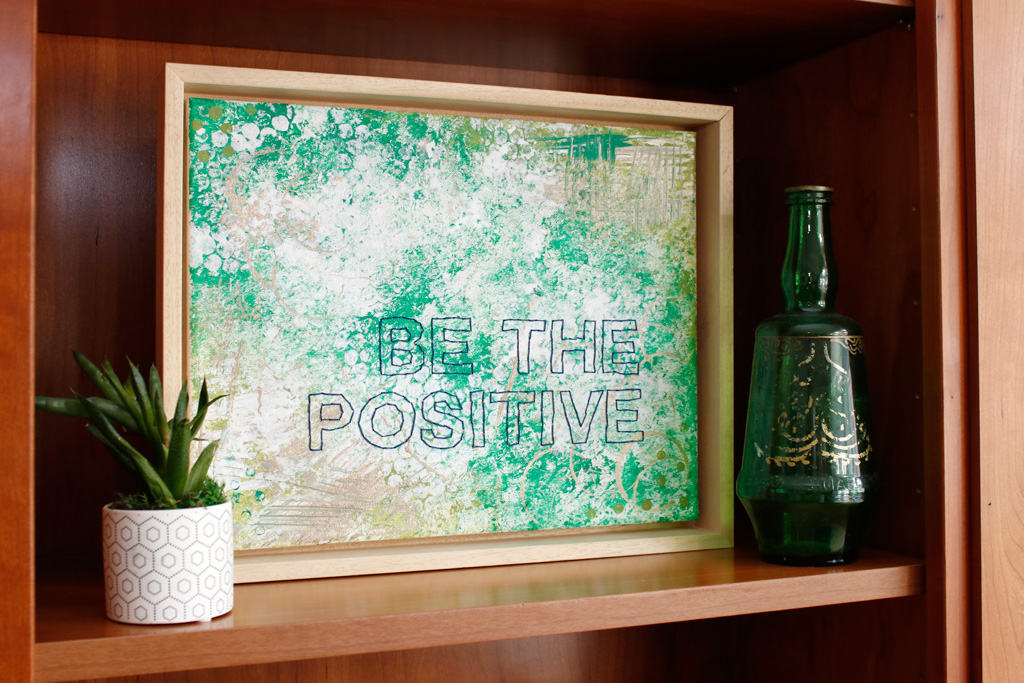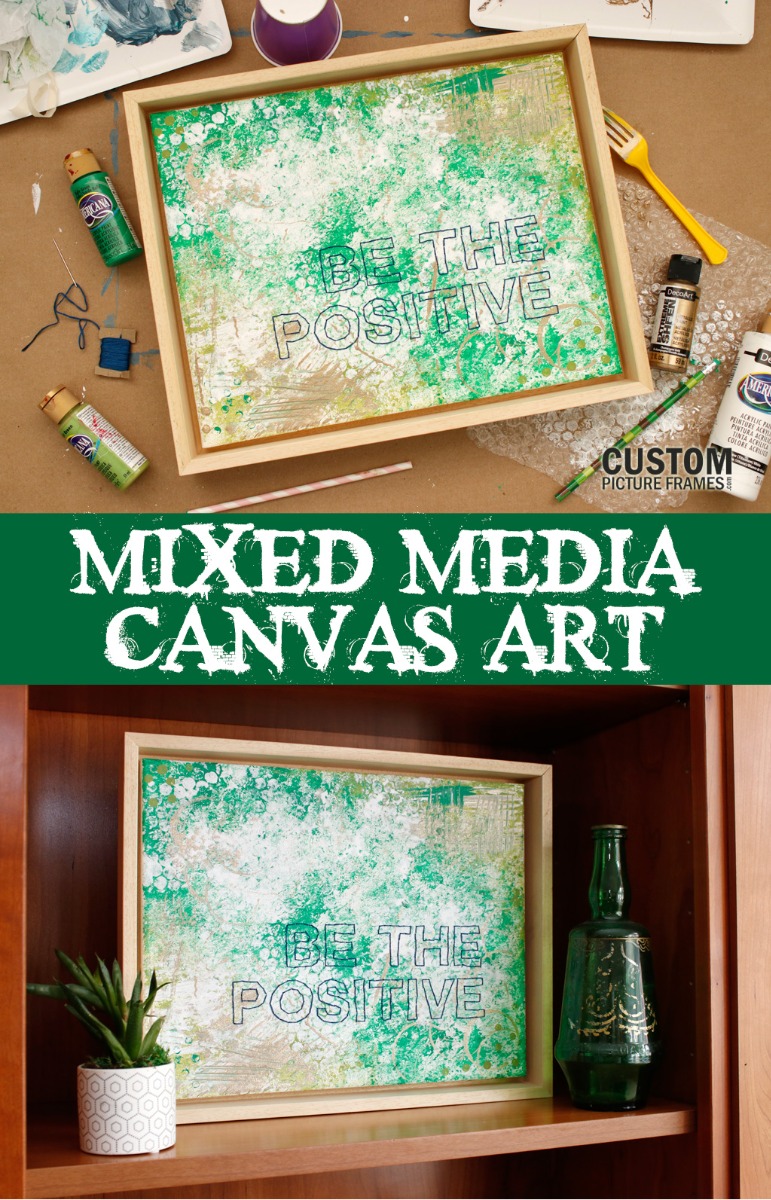 ---
About The Author
| | |
| --- | --- |
| | Tara Nehil is author of SpotOfTeaDesigns.com, a lifestyle blog sharing home décor, crafts, party inspiration and parenting lessons learned the hard way. Her graphic design background is evident in the home she lives in and styles with her husband of 8 years and 2 young daughters. Follow her creative journey for photo tutorials, printables, budget-friendly decorating tips and ways to celebrate occasions big and small. |