How To Create Cut Canvas Wall Art
February 24, 2021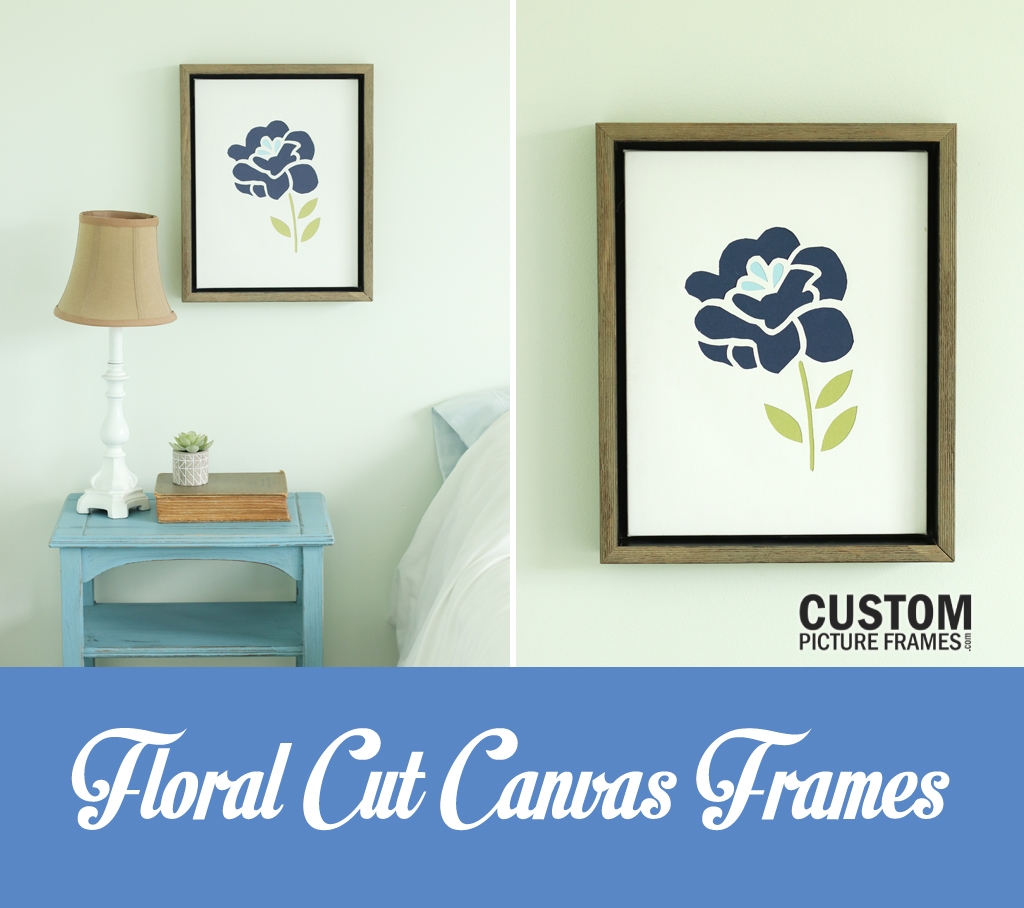 There's no negativity when it comes to this cool canvas wall art design. Well, maybe there is, but in this case, it's a good thing! Here's another way to transform store-bought canvases into beautiful wall art for your home. With the help of an X-Acto knife and colorful cardstock paper, you can update the basic blank canvas into a unique piece of wall art by coloring in the negative space. Upgrade the look with a beautiful Greyson Floater Frame around your finished piece of art to complete the gallery art look.
Supplies:
11 x 14" Canvas
X-Acto knife
Optional: cutting mat
Pencil
Cardstock in various colors
Painter's tape
Masking Tape
Glue Stick
Floral design (download our free template!)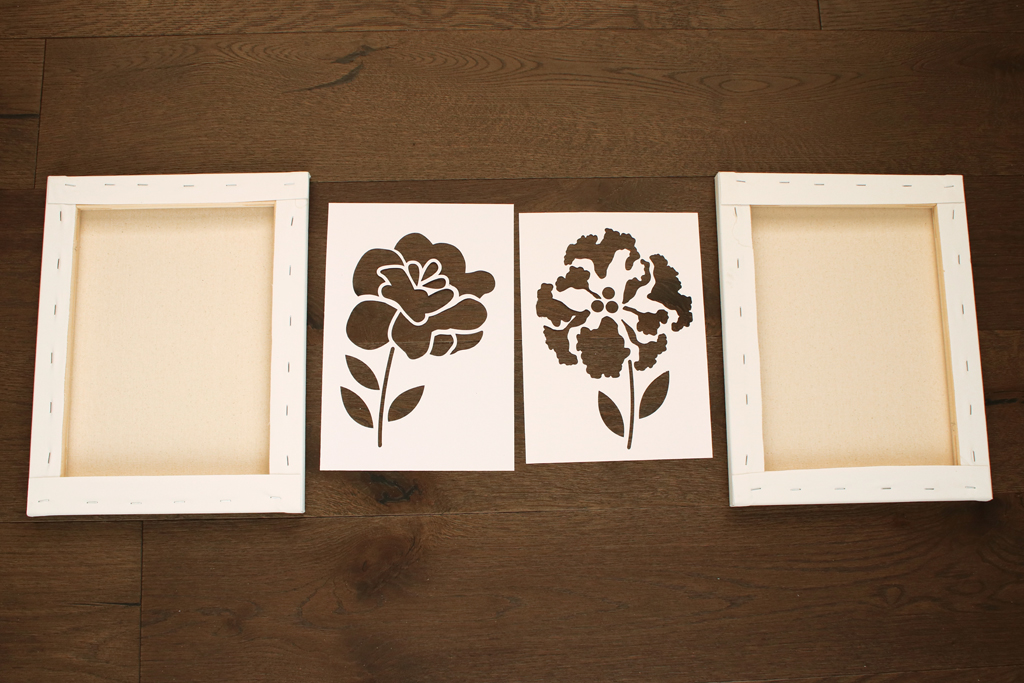 First, decide on your design. You'll want a pattern or shape that includes negative spaces. If you want to make this exact project, download our free template linked above.
Cut out all the negative spaces in your template. We did this with our Cricut cutting machine, but you can easily do this with scissors or an X-Acto knife.
Turn your canvas over and lay your template down inside, using painter's tape to hold it in place. Use a pencil to trace this template.
Tip: if your design includes letters or numbers, make sure to mirror your template before tracing it so you cut it out the correct orientation once flipped over.
Remove the template and place your canvas on a cutting mat. Use a new blade in your X-Acto knife to cut along your pencil marks. Tip: if your design has straight lines, use a ruler!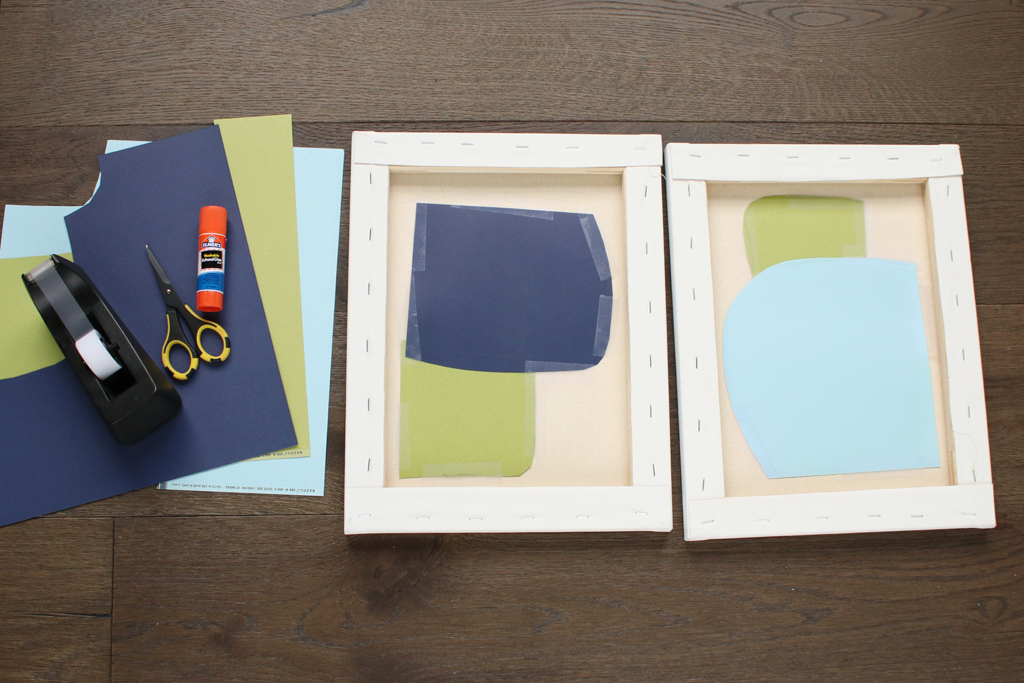 Cut cardstock to the sizes that will fit inside the back of your canvas to cover the shapes you desire. Run a glue stick along any interior surfaces and place your cardstock to cover.
Use scotch tape along the edges to keep the cardstock in place then masking tape around all the edges for a stronger hold.
Once complete, attach your canvases to the frames using the canvas clips and screws provided. Add a sawtooth hanger at the top.
Hang your canvases and get ready to admire this high-end look for a budget-friendly price!
The grey and natural wood tones of the Greyson Floater Frame allow your intricate artwork to stand out in a bedroom, office or any home environment.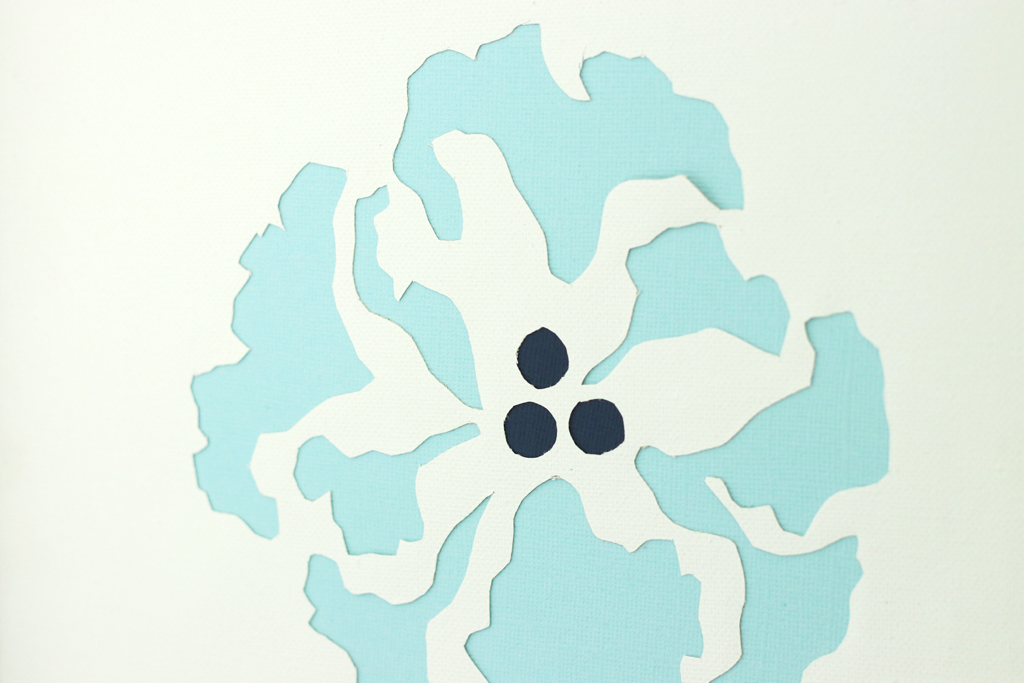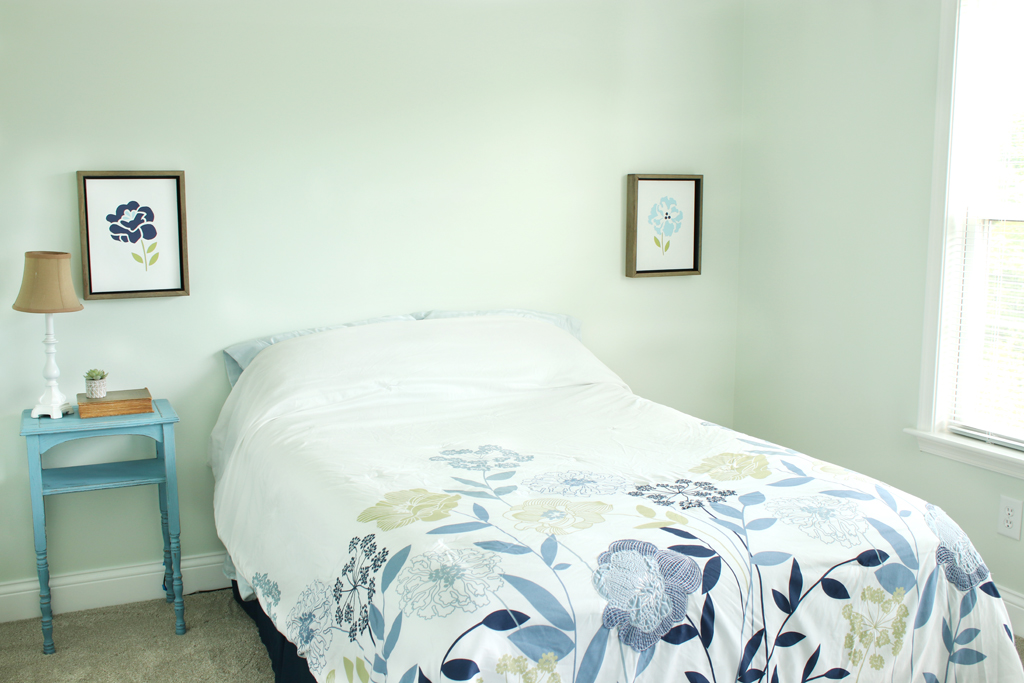 Consider staggering the pair in different rooms or flank them on either side of a bed or table space.
---
About The Author
| | |
| --- | --- |
| | Tara Nehil is author of SpotOfTeaDesigns.com, a lifestyle blog sharing home décor, crafts, party inspiration and parenting lessons learned the hard way. Her graphic design background is evident in the home she lives in and styles with her husband of 8 years and 2 young daughters. Follow her creative journey for photo tutorials, printables, budget-friendly decorating tips and ways to celebrate occasions big and small. |