DIY Floral Photo Booth Frame
March 31, 2021
When it comes to modern parties, everyone has a cell phone in hand ready to capture beautiful selfies and group shots to post on the 'gram. If you're in charge of the next bridal shower, birthday bash, or Mother's Day photo session, glam up the photo booth area with a floral frame you can DIY to fit any party vibe.  The ornate pattern of the Aurora frame is the perfect base for this DIY floral project that guests can hold and be the center of attention… literally.  Read on to discover more tips, tricks, and inspiring alternatives to make this photo booth worthy of all the likes.
Supplies:
Artificial flowers
Hot Glue Gun
Scrap cardboard
Scissors
This frame screams modern vintage with the intricate pattern and aged paint application making it the perfect space for floral accents.  The 1 3/8" width of this regal frame allows for some space to add accessories but you still might need a little extra surface space.
First, rack your brain for those geometry skills and create two right triangles from heavyweight cardboard. Flip your frame over and use hot glue to adhere them in two opposite corners of the frame.
Next, pop the heads and leaves off the stem set.
Many of these flowers will come off easily and intact but they are not always flat due to the hard centers. If yours are dimensional flowers, like these, punch a hole in the cardboard where you can insert the flowers.
Use hot glue to adhere these flowers in the holes on the cardboard. We chose 3 floral clusters in one corner and 2 on the other.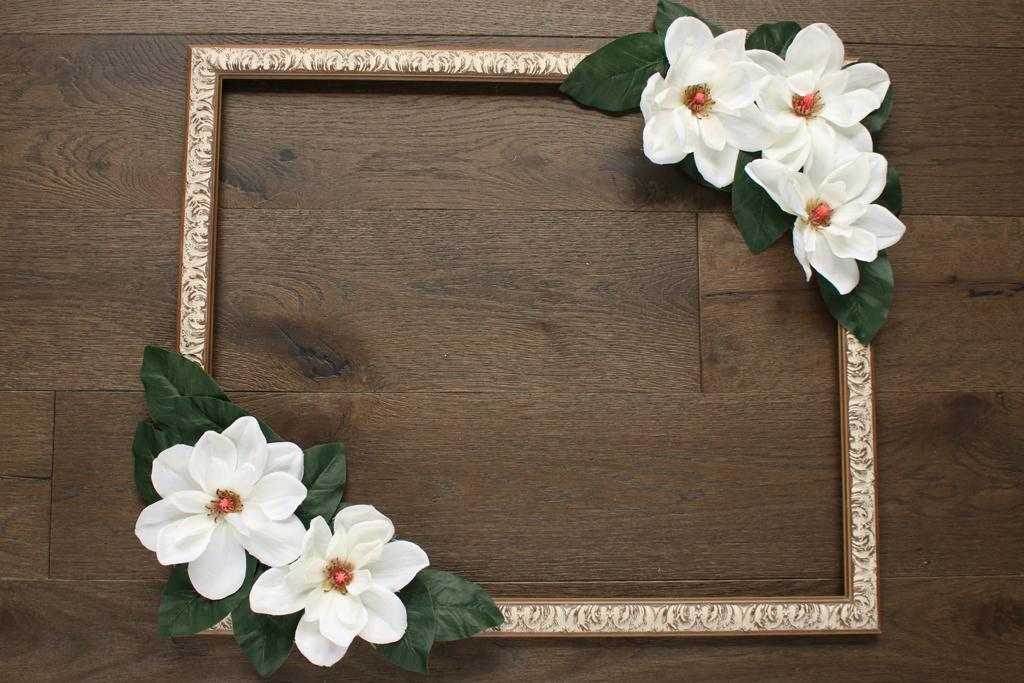 Finally, spend some time layering the leaves under the flowers to cover any of the cardboard pieces that were exposed and add some greenery to the frame.
Remember: just because you have more, doesn't mean you have to use it all! Do what looks best to your eye, not what's in your supply!
Tip: Don't cover up too much of the frame on the sides to allow adequate space for guests to handle the frame with ease and not wrinkle the accessories.
Using a rectangular shaped frame allows for a photo booth that is both horizontal for two friends or vertical for single selfies.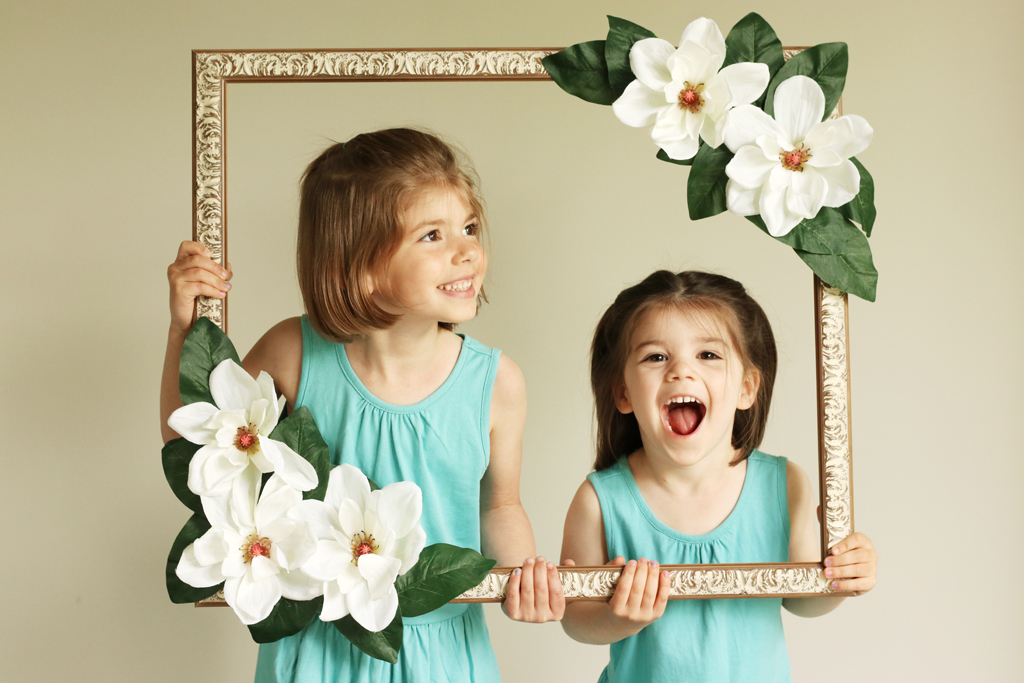 Optional: If your venue is outdoors of you have access to an overhead beam or rail, consider hanging this frame so guests walk up to it for photos versus holding it in their hands.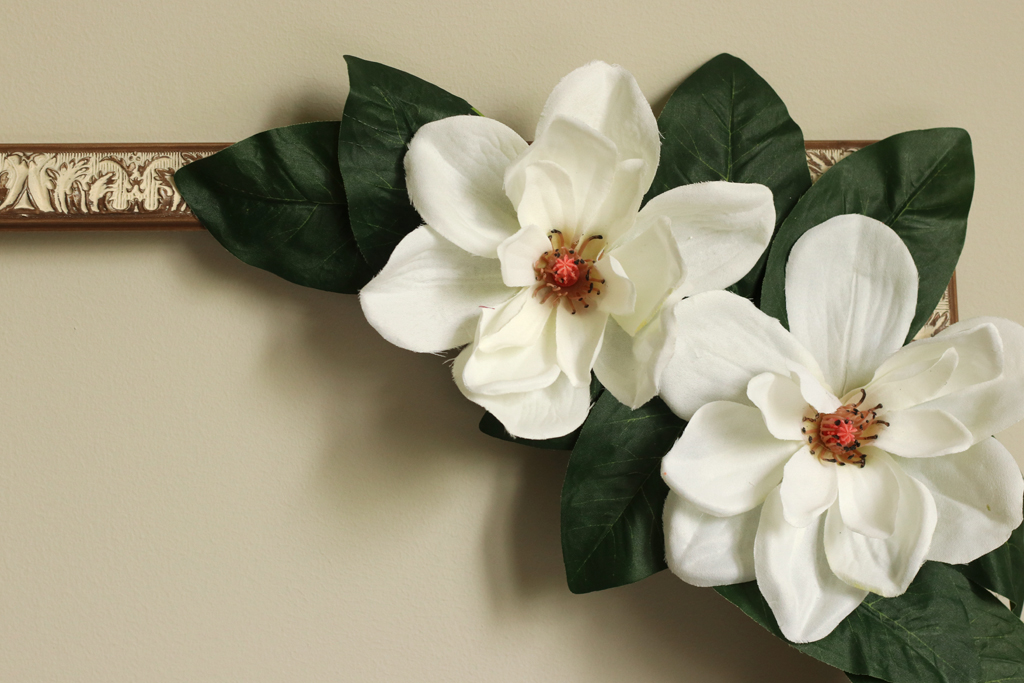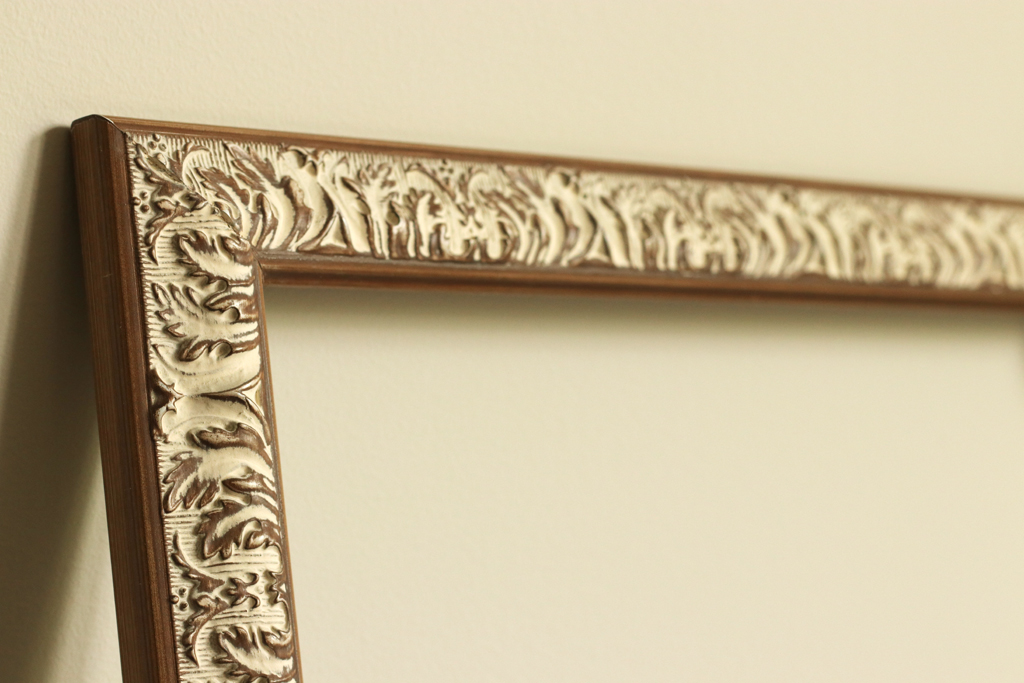 ---
About The Author
| | |
| --- | --- |
| | Tara Nehil is author of SpotOfTeaDesigns.com, a lifestyle blog sharing home décor, crafts, party inspiration and parenting lessons learned the hard way. Her graphic design background is evident in the home she lives in and styles with her husband of 8 years and 2 young daughters. Follow her creative journey for photo tutorials, printables, budget-friendly decorating tips and ways to celebrate occasions big and small. |